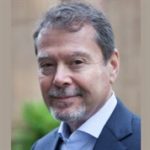 I am a partner in the law firm of Choulos, Choulos, and Wyle LLP. with offices in San Francisco, California. I'm an experienced and dedicated civil trial lawyer who specializes in automobile, bicycle, and motorcycle crash cases, dangerous roadway cases, product liability, dangerous premises cases, vicious animal cases, toxic tort, police misconduct and shootings, and drug liability. I am especially devoted to catastrophic injury cases including traumatic brain injuries, spinal cord injuries, amputations, and wrongful death cases.
An active lecturer and author, I have published numerous articles on most aspects of trial practice and litigation. I'm a frequent lecturer at trial lawyers programs, both in California and nationally, and have spoken and taught at seminars, law schools, universities, colleges and attorneys' conferences in many states.
I was, for more than two decades, a member of the Board of Governors of the Consumer Attorneys of California (CAOC), the California Trial Lawyers Association (CTLA), the American Association for Justice (formerly ATLA), I am also past Chairman of AAJ's Public Education Committee. I am past Regional Chair and a past member of the AAJ-PAC Taskforce Committee, and have organized, led, and participated in Taskforce drives in several states. I'm also past Chair of the AAJ New Lawyers Liaison Committee, a past member of the AAJ Member Services Committee, the Paralegal Liaison Committee, and the AAJ Exchange Committee. In California, I have also co-chaired and been a member of the Education Committees, CTLA-PAC, CAOC-PAC, and Public Education Committees, Membership Committee, and Legislation Review Committee. I am presently the founder and chair of the Motorcycle and Bicycle Litigation Section of CAOC. I am a member of Public Justice and a member and lecturer of the Western Trial Lawyers Association. I am also the the recipient of numerous Presidential Awards of Merit from the Presidents of the Consumer Attorneys of California, and AAJ, most recently in April 2002. I've won numerous awards for Outstanding Dedication and Service to AAJ and consumers on a national level. Additionally, I am a member of the Academy of Catastrophic Injury Attorneys, the Tort Think Tank and the Marin County and San Francisco Bicycle Coalitions. I am also a member of the Bay Area Riders Forum and sponsor of their motorcycle race team.
I frequently sit as a Judge Pro Tem, on a volunteer basis for the City and County of San Francisco. I also volunteer, lecturing and advising indigent and less privileged individuals and groups on their legal rights.
I received an academic scholarship to the University of California, Berkeley where I received my undergraduate degree, with honors and was among the first to obtain an AB degree in the Political Economics of Advanced Industrial Societies. I also obtained his JD (law) degree from the University of California, Hastings College of the Law, where I was on the Law Review titled Comment, and obtained the highest grade in the class for trial practice. I also studied at the Institute of International and Comparative Law in Oxford, England, through the University of San Diego Law School, and obtained the highest grades in that program, as well. I also successfully completed the post-graduate course of trial and appellate advocacy at the Hastings College of Advocacy, where I received the highest scores.
275 Battery Street
Suite 1300
San Francisco, CA 94111