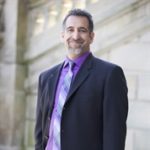 Mick S. Grewal Sr
Founding & Managing Partner
Mick S. Grewal, Sr. opened Grewal Law PLLC and is the managing partner/owner of the firm. His passion is to help people who are facing difficult challenges in their lives, including victims of sexual assault, personal injury, and medical malpractice.

When a family is facing difficult times, Mick provides valuable guidance. He is approachable, down to earth and compassionate when speaking with you about your legal troubles.

With more than 29 years of experience, he has the skills and knowledge to help you accomplish your goals.
2290 Science Parkway
Okemos, MI 48864
Articles by Mick S. Grewal Sr