My dad always said, "Don't fix what isn't broken." Well, the structured settlement industry is broken. But it's not irreparable. Tort victims, like the families dealing with the deaths of loved ones at the MGM mass shooting (and people like them), to the tune of $429 billion in new money according to the U.S. Chamber of Commerce, have the buying power and choice to make the structured settlement industry whole again.
What's the problem? Since annuity rates are at 80-year lows, thousands of people every year end up with low-paying structured payouts, or structured settlement annuities, for which they likely have some buyer's remorse. Combine that with the voracious appetite of Wall Street funded private equity – who actually value and appreciate the high yields from these discounted assets – and the "get your cash now" industry that was born on the backs of people facing an unexpected injury or death of a loved one. The problem with the industry is the lack of liquidity. If you think about stock markets, valuable assets change hands electronically in milliseconds. So, if your grandparents gave you some Google stock or municipal bonds, if you needed to raise cash for an emergency, or even to start a business, there is a market where those assets can be sold. This market is efficient; it delivers immediate execution, and the price of the asset is driven by the market.
So how can tort victims with purchasing power fix the structured settlement industry? They can be buyers of structured contracts or structured settlement annuities that are bought and sold every day.
Why would they do that? Having spent the last 22 years working with tort victims on the plaintiff side of litigation, the one variable they need post litigation is steady income, and perhaps a safety net. Structured settlements provide both. But at 80-year lows, a yield of 1.65% doesn't keep a family ahead of inflation, and thereby destroys the use of a new annuity as a responsibleanning tool in many cases. What yield could be expected of a secondary market annuity or recycled structured settlement annuity? Buyers can experience a routine yield of 4.5% to 5% by working with a professional firm that understands the marketplace.
Why don't plaintiffs in litigation consider these assets from former litigants as a source of guaranteed income? After all, they are annuity policies that are issued by the very same insurance companies that issue all structured settlements, like Metropolitan, Prudential and Berkshire Hathaway. These insurers are obligated to pay because they are created as a guaranteed, fully paid-up annuity policy. Wall Street and the life insurance companies think that these assets are very valuable, so much so that the handful of market makers in the "secondary" market of structured settlement annuities securitizes a pool of assets, typically in batches of $50 million to $100 million. What's good for institutional investors is also good for Main Street investors.
Aside from getting a better price, there is additional good that comes from this. The seller of purchased payments is someone who has been injured. They had guaranteed future payments, but now have other immediate needs. The value of their assets is driven up by demand. Individual tort victims buying these assets do not have a cost of capital, employees, or profit margins to worry about. They aren't trying to buy the asset for as low as possible to flip for a big profit. Individual tort victims are looking for the best outcomes for their case, which means the highest returning fixed income payments. By purchasing a secondary asset, they get a high guaranteed return while supporting a family that is struggling to get the best outcome from a difficult situation.
In my opinion, it's time for settlement planners, trust attorneys, judges and the community to think differently about utilizing structured settlement annuities that have been retitled. IRC 5891 has been federal law since 2002, and state structured settlement protection acts have existed since 2003. These laws provide a strong legal framework for retitling structured settlement annuity assets. So, when will the civil justice system recognize their inherent value for new tort victims, and in so doing, fix the problem?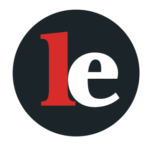 The Legal Examiner and our Affiliate Network strive to be the place you look to for news, context, and more, wherever your life intersects with the law.