June 8, 2011
Researchers say that the ingredient in Roundup®, the World's best selling weed killer, causes birth defects.
In a report critical of European regulators and herbicide industry, scientists claim that glyphosate, an ingredient of Roundup, causes birth defects and that the industry knew it but failed to warn the public.
Roundup is a broad-spectrum herbicide originally developed by Monsanto and sold under the Roundup brand or the generic name of glyphosate. Use of Roundup is widespread not only in consumer applications, but also in commercial agriculture operations around the world, including in America.
Earth Open Source, an organization that uses open source collaboration to advance sustainable food production, today published the report entitled Roundup and birth defects: Is the public being kept in the dark?
"The (EU) Commission has previously ignored or dismissed many other findings from the independent scientific literature showing that Roundup and glyphosate cause endocrine disruption, damage to DNA, reproductive and developmental toxicity, neurotoxicity, and cancer, as well as birth defects," researcher chastised the European pesticide regulatory agency. "Many of these effects are found at very low doses, comparable to levels of pesticide residues found in food and the environment."
Researchers say that industry studies, including those commissioned by Monsanto, showed that Roundup's glyphosate causes birth defects in laboratory animals and that they have known since the 1980's of these adverse side effects.
Here in United States, The U.S. Environmental Protection Agency (EPA) says glyphosate has only low toxicity, with no evidence it causes cancer or malformations. EPA documentation says that glyphosate does not cause mutations, but in high doses in pregnant rats and rabbits resulted in diarrhea, decreased body weight gain, nasal discharge and death. Roundup and glyphosate products in the U.S. carry no warning about birth defects.
Related: Paraquat Side Effects
How prevalent is Roundup use in the United States?
Since the development of Roundup Ready crops in the 1990's, those crops that are genetically modified to withstand direct spraying with the Roundup herbicide, use of Roundup has increased substantially on commercial farms because growers can plant without traditional tilling methods. They spray Roundup across the field for weed control without hurting the crops.
According to The New York Times, 90% of soybeans and 70% of corn and cotton grown in the United States is Roundup Ready. That gives an idea of just how many commercial growers use the herbicide.
The Times also reports that widespread Roundup use since the 1990's has caused the evolution of Roundup resistant weeds plaguing farmers today, requiring the increased use of other, even more dangerous herbicides.
"This looks like a thirty-year cover-up by industry and regulators and it has certainly placed the public at risk," said Claire Robinson, report co-author and spokesperson for Earth Open Source. "Roundup is used not only by farmers but by home gardeners and in school grounds and other public areas, in part because of false marketing claims that it is safe."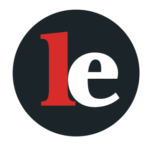 The Legal Examiner and our Affiliate Network strive to be the place you look to for news, context, and more, wherever your life intersects with the law.