After I recently posted an article on the topic of identity theft, the Arizona Republic came out with another article discussing the approach to fight identity theft proposed by Arizona Attorney General Terry Goddard. Quoting Goddard, the Republic states:
"This is part of a continuing effort to strike back against identity theft," Goddard said at a news conference, adding that his proposals go against a recent trend in banking that has let customers gain easier and quicker access to their cash.
As I indicated in a prior article, in 2005 the Metropolitan Phoenix area was the number one hotspot for identity theft complaints according to the Federal Trade Commission. In my opinion, minimizing identity theft and lowering these staggering statistics will require coordination among the Attorney General, the Arizona Legislature, and consumers.
Attorney General Goddard proposes that banks and credit unions offer voluntary "fraud-fighting features" as follows:
-Customers could impose limits on how much money could be withdrawn each month from their checking or savings accounts.

-They could ask their banks or credit unions to notify them or a trusted relative or adviser when suspicious transactions are attempted.

-They could ask for delays on suspicious activity.

-They could ask their banks to make electronic access extra difficult.
These proposals have won endorsements from several consumer groups and I also applaud these recommendations. However, I also believe that Arizona consumers need more fraud-fighting tools at their disposal. Moreover, consumers need education on how to ensure that data and electronic commerce passes through encrypted and trusted web pages minimizing risk of interception of private data. Another tool which can help requires legislative action. The time is now for the Arizona legislature to create a powerful anti-identity theft statute allowing for both civil and criminal penalties. Last year alone, identity theft victims in Arizona who contacted the Federal Trade Commission reported losing $14,512,746. Without a civil remedy to allow recovery of punitive damages to discourage wrongful conduct, wrongders will have no incentive to stop preying upon identity theft victims.
Other states with identity theft statutes have been successful at deterring identity thieves. For example, Iowa passed identity theft legislation allowing for a separate civil lawsuit and recovery of actual and punitive damages in case of identity theft. Iowa's statute, section 714.16b, provides for civil penalties and punitive damages in case of identity theft. Coincidentally, according to the Federal Trade Commission, Iowa ranked number forty-seven out of fifty reporting states for identity theft in contrast to Arizona's number one ranking in 2005. Perhaps, similar legislation in Arizona can lead to better results in 2006. In the meantime, congratulations to Attorney General Goddard for his recent proposals and for highlighting such an important issue for Arizona.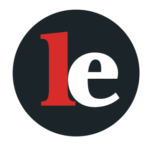 The Legal Examiner and our Affiliate Network strive to be the place you look to for news, context, and more, wherever your life intersects with the law.