A parent's most important job is to keep their children safe. Imagine then, hearing your elementary school aged child say to you, "Mom/Dad, I don't feel safe when you drive me and look at your phone." For many parents that would be incredibly upsetting. 
Joel Feldman, Founder of EndDD.org, hopes that is exactly how parents would react. He believes that children play an integral part in preventing and ending distracted driving; "By teaching kids to recognize when their drivers are distracted, and to respectfully ask mom and dad to put their phones down, we can change parents' driving behaviors. We will also make it less likely that the next generation of drivers will drive distracted." After losing his daughter, Casey Feldman, to a distracted driver in 2009, Joel Feldman has delivered more than 700 presentations across the US and Canada, fighting to make the roads safer and end distracted driving altogether. While he is optimistic that his efforts inspire drivers to adopt safer driving behaviors, he knows more can be done to tackle the epidemic on all fronts.
Elementary School Distraction Awareness
Feldman joined forces with Emily Stein of the Safe Roads Alliance (SRA), to introduce distracted driving awareness to elementary-aged students in a simple, yet meaningful way.
Stein joined the non-profit organization Safe Roads Alliance in 2015 after the tragic death of her father due to a distracted driver. Safe Roads Alliance was established in 2006 and has since made great strides in putting an end to distracted driving. In 2011, SRA developed and published The Parent's Supervised Driving Program, a resource for parents of teen drivers. The program aims to teach both teens and their parents best-practice driving skills, while also reminding parents that they serve as models for their teen drivers. 
Stein and Feldman have been mentors to each other since 2012, when they first met. As a parent herself, Stein noticed that her children began to speak up in the car when they felt unsafe, or if they noticed any risky driving behavior from others on the road. "They are the most precious cargo in the vehicle. Knowing that distracted drivers are all around you and that your children notice and watch it happen is really scary," explained Stein. It was then that she decided to team up with Feldman and EndDD.org in what she calls a "natural collaboration" to bring distracted driving awareness to children just like her own.
Sam the Meerkat
Distracted driving and its consequences can be a heavy topic for young children to understand, presenting a major challenge for the pair when developing the "Kids Speaking Up for Safety" program. Danielle Gibson, a first-grade teacher and neighbor of Feldman, was a major asset in the process. Working with children each day, Gibson provided advice that made the content relatable for elementary-aged kids. Stein and Feldman also teamed up with ePublishingPartners (ePP), a digital educational content developer to bring their ideas to life. EPP enlisted the expertise of a social and emotional learning specialist and a child psychologist to help develop lesson plans children can understand and handle emotionally. To do this, the team focused on establishing a familiar and safe learning environment for children; "If you want kids to learn anything at all, they need to be open to new ideas, and for that they need to feel safe and comfortable," explained Lance Deschenes, Senior Project Director at ePublishingPartners. 
To that end, the team developed the character Sam, a meerkat who teaches children what distraction is and looks like, along with the problems that arise when someone is distracted. Deschenes elaborated on the storyboarding process for Sam, approaching the lessons using "language children will understand, and carefully introducing and defining new vocabulary, like distraction. We do a lot of repetition of new words and we also present new ideas in a variety of ways. We wanted the lessons to be fun and engaging, so we included three videos and lots of activities." 
Having years of classroom experience, Gibson knows how to introduce her lessons in an engaging way. "I told Joel and Emily that when I introduce a new topic to my kids, it's always great to have a book to read to them alongside. So I tried that idea out with them and they loved it," she explained. This fostered the idea of Sam's Distracted Day, a picture book written by Gibson and illustrated by her husband, for teachers to pair with the lesson plans. "The idea was to have Sam teach kids about distraction, explaining to them that doing two things at once can lead to problems," explained Gibson. 
A New Take on Respect
Just like in EndDD.org's high school and adult distracted driving presentations, respect is a critical theme in Sam's Distracted Day and the "Kids Speaking Up for Safety" program. Sam teaches children how to speak up respectfully when they feel unsafe in a car. Since children are not behind the wheel, they need a different approach to ensure that drivers are respecting others on the road. "We're giving them the power to have conversations with themselves and their parents and teaching them the right things to say," said Gibson. Teaching children to speak up is a major force in preventing distracted driving; "If a kid has a mom or dad who drives distracted, they're 2-4 times more likely to also do so. Teaching them to speak up will change their parents' habits, but also will result in them being less likely to drive distracted when they begin to drive," explained Feldman. 
In the "Kids Speaking Up for Safety" program, Sam presents an effective strategy for bystander intervention, teaching children to speak up respectfully and feel empowered to do so. Through Sam, Gibson, Feldman, and Stein want children to "not be afraid to be the person who changes the status quo." 
Katie Whitehurst is a fourth-grade teacher in rural Illinois who has recently tested the lesson plans in her classroom. While the lesson plans are not mandatory curriculum, she felt a responsibility to teach children about distraction and how to speak up from an early age: "I've noticed a dramatic increase in distracted driving, and as a mom, that worries me. This is an epidemic that we need to target as soon as we can, and I believe that these lessons were a worthy endeavor for my class's time." 
Sam the Meerkat was an especially useful tool in getting her class engaged with the topic of distraction and bystander intervention by presenting distraction in the context of real-world experiences. Whitehurst explained that the character was integral in lightening up such a heavy topic for young kids, saying that, "Laying down the foundation, like what it means to be distracted in a classroom, for instance, was effective in getting my kids to comprehend distraction. Then bringing that topic into the more serious setting of a car made them really understand why it's important to speak up, especially with Sam's guidance." 
While the classroom lessons are intended for elementary-aged children, Stein sees the potential for many others to benefit in the process. "Many adults might not always follow the law, but they'll listen to their kids. Getting kids to speak up will change their parents' driving habits. Not only that, but we also have the elementary school plans in the hands of teachers, so I'm excited to see how the presentations are going to resonate with the teachers and possibly help them to change their own behaviors. The program's benefits are multi-faceted, and if we can save lives, we've succeeded."
The "Kids Speaking Up for Road Safety" program for students in grades 2-6 and Sam's Distracted Day will be available digitally for teachers across the country to easily access on EndDD.org beginning in April 2020. For information about the lesson plans, please email info@endDD.org and check out Joel Feldman's interview on PHL17. https://phl17.com/phl17-morning-news/local-dad-creates-new-lesson-plan-to-end-distracted-driving/.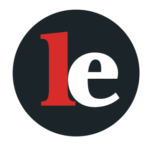 The Legal Examiner and our Affiliate Network strive to be the place you look to for news, context, and more, wherever your life intersects with the law.