A series of natural gas explosions rocked the Merrimack Valley Thursday evening leading to the evacuation of large sections of Lawrence, Andover, and North Andover.
Massachusetts State Police say there were over 70 reports of explosions, fires, and gas investigations. Fire crews from across the State and from Southern New Hampshire joined to battle the many simultaneous fires.
Approximately 8,600 Columbia Gas customers in the Merrimack region were told to immediately leave their homes. At least 25 people were injured by the event, many which were sent to Lawrence General Hospital.
One death was reported by officials. An 18 year old, Leonel Rondon was killed after a house exploded in Lawrence dislodging a chimney that fell, crushing his SUV.
Columbia Gas released a statement saying, "What happened in the Merrimack Valley yesterday was a tragic incident. We are saddened to learn of the death of a young man as a result of these events. Our thoughts and continued support are with those who have been injured and affected,"
A large part of the region was in the dark as National Grid turned off electricity to a large part of Andover and Lawrence. Thursday, Andover Fire Chief Michael Mansfield said that it looked like a "war zone." "This event will probably go on for probably another week, a week and a half," he also told WBZ reporters. There was 38 fires total in Andover in one night.
Unsatisfied with the response to the disaster by Columbia Gas, Governor Charlie Baker placed another Natural Gas company, Eversource, in charge. He also declared a state of emergency for the three communities.
The Boston Globe reported that Lawrence Mayor Daniel Rivera also spoke out about the response made by Columbia Gas saying, "Since yesterday — since yesterday — when we first got word of this incident, the least informed and the last to act has been Columbia Gas."
The exact cause of the explosion is not clear at this time but an investigation into the cause of the natural gas leak is underway. The Massachusetts Emergency Management Agency (MEMA) tweeted:
Investigation is in beginning stages, and will be conducted jointly between local, state, federal agencies including @NTSB (National Transportation Safety Board). At this time, there is no information on the cause of yesterday's gas over-pressurization.
Federal safety data analyst's at USA TODAY found that Columbia Gas reported to federal pipeline safety regulators that they had some of the oldest gas mains in the country with 471 miles of cast-iron and wrought-iron gas lines. They report that for over a decade the Pipeline and Hazardous Materials Safety Administration has been trying to get natural gas companies to switch their pipes over to materials that are less susceptible to corrosion but have had their hands tied since it is not required by law.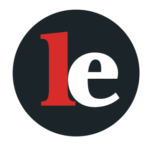 The Legal Examiner and our Affiliate Network strive to be the place you look to for news, context, and more, wherever your life intersects with the law.