The American Association for Justice has recently launched a campaign to combat the US Chamber of Commerce's deceptive "Faces of Lawsuit Abuse" campaign. The AAJ's focus is to highlight concerns about medical errors, and the key role that medical malpractice litigation plays in preventing these serious medical errors The Association's website reports that 98,000 people die each year from preventable medical errors; this is the equivalent of two, full to capacity, 737 jetliners crashing each day, killing all on board.
"The best way to have fewer medical malpractice cases is to reduce the number of medical errors."
Can there by an disagreement with that statement? Patient care and safety, and reducing preventable medical errors should be everyone's main concern, shouldn't it? With improved and additional safety measures in place, fewer injuries, thus fewer lawsuits would occur. "Defensive medicine" is a joke; it is the practice of performing "unnecessary tests" as a way to avoid being sued. I ask any sensible reader: If a test is, indeed, "unnecessary", why the its performance prevent a malpractice suit? The unnecessary test argument is an insurance industry smokescreen; it is designed to unfairly blame victims and attorneys for health care cost increases. Insurance industry greed is what is responsible for the high price of healthcare; as costs increase, so does insurance company profits. 'Tort reform' limits the amounts that legitimate victims who have suffered serious consequences from preventable medical mistakes receive in settlements and verdicts against offending, sometimes incompetant, doctors. It will increase safety or improve care standards in the operating room or the doctor's office.
Lawsuit Financial is continually amazed at those who blame the lawyers for suing bad doctors and who support 'tort reform' as a way to reduce the cost of medical care. Do profits matter more than health? Is death preferred over safety? 'Tort reform' is not the way to slow down the rising costs of healthcare; medical malpractice is only a miniscule percentage of the total cost of health care. Isn't it time to put the patient first, focus on saving lives, and stop lining the pockets of insurance companies? Tort reform undermines our rights to hold others accountable for their negligent actions. It caps recoveries for serious, preventable, injuries caused by medical mistakes. What is the value of your heatlh? Your life?
I encourage you to visit the 98,000 reasons website; review the video footage of patients who were seriously injured by medical errors. Listen to the families of patients who died from medical mistake. Put yourself in their shoes. First, you're the victim of someone else's negligence; then, to add insult to injury, the tort reformers want to rob you of your right to justice. Some argue in favor of the creation of a "special court" to hear malpractice cases. These "special courts" would deprive patients and their loved ones of their rights under the Seventh Amendment – their right to a trial by jury. Please view the petition on the AAJ website which suggests, instead, that safety measures be the focus rather than 'tort reform'. The petition reads, "Please, don't sacrifice patient safety to achieve reform." Which approach makes more sense to you?
Lawsuit Financial is a pro-justice litigation funding company that also strives to help educate the public about the myths of 'tort reform'. We encourage everyone to read the 'fine print'. We believe in your right to a fair trial and fair compensation for your losses and your suffering.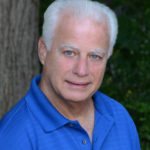 Experienced attorney, lawsuit funding expert, certified civil mediator, and award-winning author of the Zachary Blake Legal Thriller Series. The series features super-trial lawyer Zachary Blake handling "ripped from the headlines" legal and political issues of the day. The series currently consists of Betrayal of Faith, Betrayal of Justice, Betrayal in Blue, Betrayal in Black, and Betrayal High, with a sixth Zachary Blake novel due out later this year. To learn more about these topical social justice legal thrillers. please visit markmbello.com. Mark is a member of the State Bar of Michigan, a sustaining member of the Michigan Association for Justice, and a member of the American Association for Justice.