The acne-treatment drug Accutane (isotretinoin) is no longer on the domestic market, but that does not mean lawsuits are not going to be filed in the U.S. this year stemming from the increased risks of serious Accutane side effects.
The drug's manufacturer, Hoffmann-La Roche Inc., explained the aforementioned in its 2012 year-in-review reports issued in January, which noted the potential docketing of "additional trials" in 2013 and showed that, measured at a constant exchange rate, the corporation's "core operating profit increased by 11 percent to 17.2 billion Swiss francs," with the franc being weaker than the U.S. dollar in 2012.
Approved by the U.S. Food and Drug Administration in 1982 and withdrawn from the U.S. by Hoffmann-La Roche in 2009, an estimated 13 million patients had taken Accutane, which has been linked to an increased risk of birth defects.
Additionally, the drug has been associated with a heightened risk of irritable bowel disease. In 2006, the link to irritable bowel disease, which incorporates Crohn's disease and ulcerative colitis, was discovered. The results of a study published in The American Journal of Gastroenterology led researchers to conclude "isotretinoin might serve as a trigger for IBD." (The FDA surely will examine fresh IBD findings from a study published in February 2013 as well as the results of other Accutane studies to be published.)
The FDA now warns those patients who might take another drug with isotretinoin in it. The warning is contained in the FDA's restrictive-marketing program for isotretinoin-containing drugs. It reads, in part, "Birth defects which have been documented following isotretinoin exposure include abnormalities of the face, eyes, ears, skull, central nervous system, cardiovascular system, and thymus and parathyroid glands. Cases of IQ scores less than 85 with or without other abnormalities have been reported. There is an increased risk of spontaneous abortion, and premature births have been reported."
If only the unreasonable dangers of Accutane had been discovered either pre-market or shortly after its FDA approval, instead of a generation later.
Plaintiffs, including those who are represented by the Accutane attorneys at Reich & Binstock [www.reichandbinstock.com], assert, among other points, that the manufacturer should have known about those risks and should have done something about it.
Hoffmann-La Roche explains in its latest annual Financial Report released in January, "Additional trials may be scheduled for 2013" in the U.S., resulting from the filing of Accutane lawsuits.
The report summarizes the corporation's American judicial odyssey as follows: "The litigation alleges that Accutane caused certain serious conditions, including, but not limited to, inflammatory bowel disease, birth defects and psychiatric disorders. As of 31 December 2012 HLR was defending approximately 7,830 actions involving approximately 7,920 plaintiffs brought in various federal and state courts throughout the United States for personal injuries allegedly resulting from their use of Accutane. Most of the actions allege IBD as a result of Accutane use.
"On 26 June 2009 HLR announced that, following a re-evaluation of its portfolio of medicines that are now available from generic manufacturers, rapidly declining brand sales in the U.S. and high costs from personal-injury lawsuits that it continues to defend vigorously, it had decided to immediately discontinue the manufacture and distribution of the product in the United States."
Informing investors and others about multiple Accutane litigation consolidated in New Jersey, the report reads, "As of 31 December 2012 juries in the Superior Court have ruled in favour of the plaintiff in eight cases, assessing total compensatory damages totalling 67.7 million U.S. dollars, and ruled in favour of HLR in four cases. For the eight cases that were originally ruled in favour of the plaintiff by the Superior Court, HLR is in the process of appealing two cases (27.4 million U.S. dollars); one case is scheduled for a retrial in April 2013 (10.5 million U.S. dollars)."
Former Accutane patients, whose irritable bowel disease or whose child's malformations may be related to taking the prescription drug, may be entitled to compensation. One way to find out is by contacting one of the experienced pharmaceutical injury lawyers at Reich & Binstock for a free consultation. Regardless of one's state of residency, the national law firm may be reached toll-free at 1-866-LAW-2400.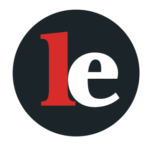 The Legal Examiner and our Affiliate Network strive to be the place you look to for news, context, and more, wherever your life intersects with the law.