Since the late 1990s, two diabetes drugs have dominated that market. Avandia (Rosiglitazone) and Actos (Pioglitazone) are both members of the drug family thiazolidinediones, (TZDs) which lower blood sugar by reducing the body's resistance to insulin. Both drugs initially showed promise in the treatment of Type 2 diabetes, but, unfortunately, both Avandia and Actos have been linked to significant health risks.
Avandia and Actos enjoyed a decade of popularity, sharing (nearly equally) more than 80% of the diabetes drug market. However, after Avandia was linked to serious heart problems, Actos became the drug of choice and claimed a whopping 69% of market share, as Avandia dropped off to 13%.
In September 2010, the U.S. FDA began reviewing a suspected link between Actos and an increased rate of bladder cancer, based on a review of an on-going 10-year epidemiological study. The study found that patients who had taken the highest cumulative doses (longest duration and/or highest dose) had the most increased risk of developing bladder cancer.
A study by the French National Health Insurance Plan investigation showed that after adjusting for age, sex, and use of other anti-diabetic medications, there was a statistically significant increase in the risk for bladder cancer in patients exposed to pioglitazone compared to patients exposed to other anti-diabetic agents. According to the French investigation, a cumulative dose of greater than 28,000 milligrams and an exposure of longer than one year led to a significant increase in bladder cancer, particularly in men.
In June 2011, the French Medicines Agency announced that Actos use would be suspended while the European Union's European Medicines Agency (EMA) conducted a risk/benefit analysis of Actos use. In late July, the EMA confirmed an increased risk of bladder cancer, but determined that the benefit of Actos outweighed the risk for some patients and mandated a three- to six-month review of each individual patient. The EMA further concluded that bladder cancer could be reduced by appropriate patient selection and exclusion.
The FDA also gave healthcare professionals some guidelines for patient selection in attempt to reduce bladder cancer, including:
Do not use pioglitazone in patients with active bladder cancer.
Use pioglitazone with caution in patients with a prior history of bladder cancer. The benefits of glycemic control versus unknown risks for cancer recurrence with pioglitazone should be considered in patients with a prior history of bladder cancer.
Counsel patients to report any signs or symptoms of blood in the urine, urinary urgency, pain on urination, or back or abdominal pain, as these may be due to bladder cancer.
Encourage patients to read the Medication Guide they get with their pioglitazone medicine.
Report adverse events involving pioglitazone medicines to the FDA MedWatch program using the information in the "Contact Us" box at the bottom of this page.
[More on Dangerous Drugs]
(c) Copyright 2011 Brett A. Emison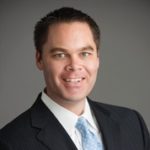 Brett Emison is currently a partner at Langdon & Emison, a firm dedicated to helping injured victims across the country from their primary office near Kansas City. Mainly focusing on catastrophic injury and death cases as well as complex mass tort and dangerous drug cases, Mr. Emison often deals with automotive defects, automobile crashes, railroad crossing accidents (train accidents), trucking accidents, dangerous and defective drugs, defective medical devices.