The courts Oct. 22 resolved the issue of whether one of three manufacturers of generic Actos may enter the market, against the Food and Drug Administration's denial, along with the other two that the FDA already had allowed to participate in a 180-day marketing exclusivity period. A U.S. district court in Washington green lighted Watson Pharmaceuticals Inc.
In the meantime, when it comes to the takers of Actos, which is prescribed to treat type-2 diabetes, there is another issue that experienced pharmaceutical litigation attorneys for Reich & Binstock have raised as they have filed lawsuits for their clients who have taken Actos for a sustained period of time before developing bladder cancer. The issue pertains to the entitlement of compensation for Actos-prescribed clients whose infirmity reflects the bladder cancer risks associated with taking Actos.
The bladder cancer risk is well-documented. If only Reich & Binstock's Actos lawsuit clients had known about it prior to or even sooner in the Actos treatment regimen, they could have avoided the cancer risk.
The FDA's updated labels on drugs containing Actos (pioglitazone hydrochloride) "recommend that patients should: Contact their health care professional if they experience any sign of blood in the urine or a red color in the urine or other symptoms such as new or worsening urinary urgency or pain on urination since starting pioglitazone, as these may be due to bladder cancer," according to an August 2011 FDA announcement.
Reinforcing the risk in its October 2011 release of consumer medication information, the American Society of Health-System Pharmacists reported, "In clinical studies, more people who took pioglitazone for more than one year developed bladder cancer than people who did not take pioglitazone. Talk to your doctor about the risk of taking this medication."
Reich & Binstock attorneys are investigating claims related to bladder cancer risks associated with Actos. The firm's Actos lawyers are offering free case evaluations to anyone who may have been harmed by Actos in order to determine the viability of an Actos lawsuit. For a free consultation with one of the Reich & Binstock Actos lawyers, please contact the firm today toll-free at 1-866-LAW-2400.
The pharmacist society's report also explained what the diabetes-treatment drug has been intended to do: "Pioglitazone is used with a diet and exercise program and sometimes with other medications, to treat type 2 diabetes (condition in which the body does not use insulin normally and therefore cannot control the amount of sugar in the blood). Pioglitazone is in a class of medications called thiazolidinediones. It works by increasing the body's sensitivity to insulin, a natural substance that helps control blood sugar levels. Pioglitazone is not used to treat type 1 diabetes (condition in which the body does not produce insulin and, therefore, cannot control the amount of sugar in the blood) or diabetic ketoacidosis (a serious condition that may develop if high blood sugar is not treated)."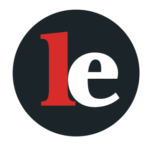 The Legal Examiner and our Affiliate Network strive to be the place you look to for news, context, and more, wherever your life intersects with the law.