Surgical Mesh Issues
Hernia injuries can be very painful. That is why many patients opt for hernia repair surgery.
Often, for the most severe hernia injuries, a surgical mesh becomes a critical component in the surgery. The hernia repair mesh eitehr a polymeric, biologic or metallic screen intended for implant to reinforce soft tissue or bone where weakness exists. Alloderm is an example of a biologic product that has been reported to have a high failure rate.
According to the University of Colorado Health Services Center Department of Surgery, the introduction of mesh has revolutionized hernia surgery. The primary benefit of using mesh for hernia repair is to reduce recurrence. The problem is that not all surgical mesh is effective. In fact, recent studies have revealed hernia mesh failure in patients that have had hernia repair surgery with Alloderm mesh. There has been an extremely high rate of hernia recurrence in those patients.
As a result, aside from the significant pain caused by hernia recurrence, those patients have also had to undergo additional surgery. So what are some of the general signs and symptoms of hernia mesh failure and the abdominal complaints typically reported by suffering patients?
Signs and Symptoms
The Medical Product Safety Network (MedSun) received adverse event reports associated with 30 hernia mesh products. The reports were submitted by 20 hospitals between February 2007 and April 2009. MedSun's Reports Summary revealed that common patient injuries have included:
• Infection
• Abscess
• Pain/soreness
• Inflammation/swelling
There have also been a number reports of patients requiring additional surgical procedures.

According to MedSun's summary, the most frequently reported device problems were:
– Mesh explanted due to recall
– Ring breakage
– Mesh tear
– Defective mesh
– Mesh perforation
– Adhesion issue
– Mesh erosion
But Alloderm isn't the only manufacturer that has manufactured defective mesh. The MedSun Reports Summary demonstrated that complications have been reported with a range of hernia mesh manufacturers, a majority of which are associated with the use of Composix Kugel Hernia Patches manufactured by Davol Incorporated, a subsidiary of C.R. Bard. The Bard Composix Kugel Extra Large Oval Patches were first recalled in December 2005 and the recall was expanded two times after the original recall notice. The first recall occurred in March 2006. The second one was on January 24, 2007 and ultimately recalled all product codes and lot numbers belonging to the Bard Composix Kugel Mesh Patches.
Conclusion
Hernia injuries should not go untreated. But surgery that is ineffective and creates additional problems is not the answer. Patients who, following hernia repair surgery, have experienced recurring hernia problems and required additional surgery have suffered. Those patients should seek appropriate compensation. They deserved better results.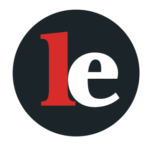 The Legal Examiner and our Affiliate Network strive to be the place you look to for news, context, and more, wherever your life intersects with the law.