JUUL's mission to "Improve the lives of the world's one billion adult smokers" has dramatically taken the opposite path since the company's founding in 2015. The small, USB-like device is behind a national health crisis plaguing the country's youth, who have become addicted to nicotine at alarming rates. Tracy Finken, Esq. of Anapol Weiss law firm explained the phenomenon as a, "dynamic, changing landscape; as of 2015, the use of tobacco among teens was at an all-time low – less than 10% of teens used tobacco products. Since JUUL entered the market, this number has skyrocketed, especially with the introduction of e-cigs and vaping devices. Essentially, we have undone 30 years of progress in a matter of three years."
Today, approximately one in four 12th-graders vape nicotine, according to the 2019 Monitoring the Future Report by the National Institute of Health. Therefore, the number of teens vaping, and getting addicted to nicotine, is well in the thousands. At Anapol Weiss, Finken represents many of these teens, whose lives have been seriously affected by the vaping epidemic. She has seen cases ranging from addiction to acute lung injuries and even seizures, and having teens of her own, she believed more could be done to educate kids and put an end to the epidemic before it starts taking more lives.
In September of 2019, Finken and a team of lawyers at Anapol Weiss launched endvaping.org, an initiative that brings resources to teens and parents about vaping free of charge. The team gives presentations across high schools in America with the intention of not just educating teens, but making them part of the solution to end vaping: "The kids of this generation are really smart and innovative. They think much differently than adults, and they are a strong tool in how we're going to stop this," said Finken. In order to make this generation a part of the solution, the Anapol Weiss team educates them about what the public both knows, and more importantly, doesn't know about the vaping epidemic. Given that it is a relatively new phenomenon, teens have become test-subjects for the vaping industry, where harmful symptoms and side effects will reveal themselves later in life. 
"What we're seeing is the tip of the iceberg. Every single day new studies come out linking these products to significant injuries, even cancer and heavy metal poisoning. Truly, we don't know what the long-term effects are at this point because it hasn't been on the market long enough. JUUL hasn't done the long-term studies to see the effects. Even they don't know what's going to happen. But what we're seeing everyday in short-term studies is really concerning, especially in terms of what we can potentially see down the line," explained Finken.
Short-term studies have linked JUUL use and liquid nicotine inhalation to both seizures and weakened endothelial function, which is tied to blood circulation in the body. Each JUUL pod contains roughly the same amount of nicotine as one pack of cigarettes. However, what sets JUUL apart from traditional cigarettes is the e-liquid formula in each pod, which contains flavoring among a mixture of glycerol, propylene glycerol, and benzoic acid. While these ingredients alone have not been deemed dangerous by the government, doctors and scientists have revealed carcinogenic compounds in JUULs upon closer inspection. Finken highlighted how dangerous pods are, explaining, "If you would force a 16 year-old to smoke a pack of cigarettes, they would feel sick after. With the pods, it's a different game. There's no smell associated, and there are flavors, so it's a different effect. They can take in a lot more nicotine than smoking a pack of regular cigarettes." While JUULs have been deemed safer than traditional cigarettes, which contain hundreds of cancerous chemicals, they are easier to smoke, making them equally, or even more dangerous than cigarettes. 
Using liquid pods, JUUL delivers nicotine in an odorless fashion. Furthermore, the portable, USB-like design inconspicuously delivers nicotine, allowing one to smoke wherever and whenever they please. When JUUL first hit the market, the company also offered enticing flavors like mango, mint, cucumber, and creme. These flavors, along with a lack of odor, played a major role in the allure of JUUL in America's youth, serving as both a discreet and pleasant way to get a hit of nicotine. Because of the widespread use of flavors like creme and mango among teens, the US has now only made menthol and tobacco pods available. While there is hope that the flavor ban will deter kids from trying JUULs, unfortunately, it came a bit too late; teens who started using JUULs with flavored pods are now addicted to nicotine, regardless of the flavor, and there are still many loopholes that result in teens getting flavored pods.
As if the design wasn't dangerous enough, JUUL's early marketing catered toward teens and young adults. Explaining this phenomenon, Finken said, "JUUL initially branded themselves as a safer alternative to cigarettes in adult smokers, but their marketing campaigns told a completely different story. Social media was a major platform for their marketing, but you're not going to find this group of adult smokers on Instagram. We don't see the 60 year-old smoker living on social media. Who you're actually going to find on these platforms are teens, and they're seeing ads that show young adults looking cool and hip with their JUULs." JUUL's early marketing campaigns included various images of young, attractive adults going to launch parties and smoking together. These images not only appeal to younger generations, directly contradicting the company's mission, but are also idolized by teens, who potentially see themselves reflected in these marketing campaigns.
This marketing strategy, especially as prevalent as it was on social media platforms, "took a play out of big tobacco's playbook," according to Finken, who said, "If you hook kids in their teen years, you will have a lifelong customer. This is what big tobacco companies did and it was successful. JUUL essentially did the same."
The dangerous combination of JUUL's design, coupled with its early marketing strategy, is responsible for the nationwide vaping epidemic among teens, many of which have developed a full-fledged addiction to nicotine. "One of the biggest things I've learned from these kids is that a lot of them have the impression that JUUL pods are just flavored water and it's safe. A large part of it is because of the marketing efforts, where you forget that these models are even smoking nicotine," explained Finken. When the Anapol Weiss team gives presentations to the students and explains what the short-term studies have revealed, many of the students are outraged: "They feel lied to, they feel cheated by billion dollar corporations who have taken advantage of their health in the name of profit. These students are really angry."
This outrage has proven itself to be a useful tool in inspiring change. Students, feeling like they have been taken advantage of, feel empowered to take a stand and put the JUUL down. In the team's mission to get teens as a part of the solution to the vaping epidemic, Finken explained, "The message comes across the strongest to teens when it comes from their friends and peers, which is something we've learned. Anger is a chance to mobilize. There are kids out there that are addicted and really struggling, and others who haven't used these products, but are really worried, and even upset, at their friends who are addicted. Getting them to start a conversation, and even express their concern for each other is how we get change to happen." The Anapol Weiss team has learned a lot from speaking in high schools across the country and are constantly altering their approach to resonate with teens.
One of the ways the endvaping.org team is getting their message out is through a national vlog and meme contest in collaboration with Students Against Destructive Decisions (SADD).  SADD is an organization devoted to helping young people make positive and healthy decisions with confidence. By promoting education through self-expression, endvaping.org and SADD hope teens and their peers will learn about the dangers of vaping and e-cigarette use in a fun and engaging way. The contest will open on March 1st and will take submissions through April 5th, and the best submissions can win up to $2,500.
As for the future with endvaping.org, Finken and the Anapol Weiss team see it becoming a national movement: "We're just getting started. There are so many schools to hit and so many kids to talk to. Our goal is to reach as many people as we can and get progress and healthy choices on the horizon."
You can schedule a high-school presentation free of charge at www.endvaping.org.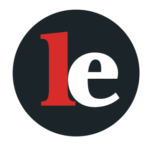 The Legal Examiner and our Affiliate Network strive to be the place you look to for news, context, and more, wherever your life intersects with the law.