Charles Cullen was a critical care nurse who murdered dozens of innocent, unsuspecting patients in at least seven different hospitals over more than 15 years. Despite warnings and red flags, none of the hospitals reported Cullen's conduct to the state nursing board or to subsequent employers. Instead, the hospitals allowed Cullen to murder with impunity, most likely – Cullen says – out of fear of the hospital's own culpability and liability for the wrongful death of these patients.
Cullen's acts are eerily similar to the alleged acts of a respiratory therapist at the Hedrick Medical Center in Chillicothe, Missouri – according to warnings by nurses and a doctor at the facility as well as the Livingston County, Missouri medical examiner. Yet in both instances, none of the hospitals did anything to warn patients or their families. Instead, the suspected health care providers were quietly let go without so much as a warning to anyone – not to families, not to the state medical board, and not to future employers.
"For a hospital to ask too much or say too much became a liability." Charles Graeber, author of The Good Nurse: A True Story of Medicine, Madness, and Murder.
Cullen had been employed and fired from a number of hospitals, but none of the allegations made it to his file with the state nursing board. Instead, the hospitals gave him "neutral" references and no one informed his subsequent employers.
Steve Kroft: What is it about this system and about hospitals that no one went to the police. No one really wanted to find out what was going on? They gave you an opportunity to leave.

Charles Cullen: I think because it's a matter of worrying about lawsuits. If they pointed out that there was a problem they were going to be found liable for millions of dollars. So, they just saw it as a lot easier to not put themselves in a position of being sued.

– CBS 60 Minutes
Law enforcement officials knew it would be an uphill battle to prove Cullin's conduct was murder – in part, because of obstruction by the hospitals involved.
Kroft: How helpful was the hospital in this investigation?

Tim Braun: How helpful was the hospital? They were very helpful by answering court issued subpoenas. That was the extent of their cooperation.

When the detectives asked to see computerized records from the automated drug dispenser in the critical care unit, they say the hospital told them it wasn't possible because the drug dispensing machine only stored records for 30 days. They learned otherwise from the machine's manufacturer.

Kroft: They lied to you?

Braun: Yes, they did.

Kroft: They didn't want to give you records that turned out to be crucial to your investigation?

Braun: Yes. That's correct.

Kroft: Do you think they tried to obstruct your investigation?

Braun: They didn't try to help it, that's for sure.

– CBS 60 Minutes
Angel of Death – Part 1 (CBS 60 Minutes):
Angel of Death – Part 2 (CBS 60 Minutes):
Suspicious Deaths In A Missouri Hospital
In Missouri, David Harper was just 37 years old when he died in the middle of the night, just hours before his scheduled discharge on March 22, 2002. It is believed that a respiratory therapist at the Hedrick Medical Center administered a lethal overdose of succinylcholine, insulin, or other medication.
Succinylcholine is a muscle relaxant that paralyzes the respiratory muscles. It is normally used in a hospital to allow the insertion of a breathing tube into the throat of a patient who is still conscious. In higher doses, however, succinylcholine will result in paralysis and the victim slowly suffocates to death.
Between January 2002 and May 2002, the Hedrick Medical Center in Chillicothe experienced a number of suspicious deaths, each of which apparently involved a single respiratory therapist employed at the hospital.
According to one physician, he treated a patient who suddenly coded due to a cardiovascular collapse. Though this doctor could not identify a valid medical basis for the patient's unusual blood sugar and insulin levels, the patient's blood sugar levels kept bottoming out to zero. This doctor worked with the patient throughout the night trying to save her life. The doctor suspects someone put insulin in the patient's IV bags as there was no other valid medical basis for her body to be releasing that much insulin on a continual basis.
This doctor was told by an ICU nurse of two other suspicious deaths at Hedrick before the incident he experienced in February 2002. The doctor immediately became concerned that someone at the facility was murdering patients and contacted Livingston County Coroner, Scott Lindley.
The doctor also voiced his concerns to hospital administration. However, after the meeting, the doctor says a hospital administrator said, "We don't have a problem here and if anyone breathes a word of this you'll be fired." Another administrator told the doctor, "No, we don't have a problem. We can't let this get out or it will affect our admissions."
Despite the doctor's warnings, suspicious deaths at the facility continued. The doctor gathered evidence of 9 code blue events and an additional 9 code blue events resulting in death from February 2002 through May 2002 – all of which occurred while a single respiratory therapist was on duty.
Hedrick Medical Center's nurse risk manager became aware of the spike in suspicious deaths in March 2002. She also became concerned that patients were being intentionally injected with insulin or some other drug causing them to have these code blue events.
The nurse manager investigated and reported her findings to hospital administration. However, hospital administrators instructed the nurse manager "not to involve anyone else and to keep this matter confidential and 'in my office.'" Administrators told the nurse manager she "was not to tell anyone else, including other nurses, staff and/or patients of [her] suspicions regarding [the respiratory therapist]."
The final suspicious death at the Hedrick facility occurred in May 2002. Approximately two days later, the respiratory therapist was suspended and later fired. A partially used bottle of insulin was reportedly found in the respiratory therapist's locker, though she had no legitimate reason to have insulin or any other drug in her possession.
There were no more suspicious code blue events or deaths after the respiratory therapist was fired from the hospital.
Getting Away With Murder?
The families of a number of victims who died under these suspicious circumstances have filed lawsuits against the hospital for allowing – and then ignoring – the respiratory therapist's conduct and failing to report the therapist to authorities and failing to warn patients of the danger. Instead of accepting responsibility, the hospital has claimed it is immune from liability because it claims that the statute of limitations had run by the time the families learned of the suspicious circumstances of the deaths and filed suit.
The families have claimed that the hospital itself concealed evidence of the respiratory therapist's conduct and the suspicious nature of the deaths. The families argue the hospital should not get the benefit of the statute of limitations when it wrongfully withheld the critical evidence that would have permitted the families to file suit earlier – within the statute period. Instead, the families believe the hospital should not be permitted to assert the benefit of the statute of limitations at all or, alternatively, they believe the statute should be tolled – or suspended – until such time as the families could have reasonably ascertained the hospital's role in their family member's wrongful death.
A statute of limitation is a time limit by which an injured person (or their family) has to file a claim against the wrongdoer. Its purpose is to bar stale claims. Powell v. Chaminade College Preparatory, Inc., 197 S.W.3d 576, 587 (Mo. banc 2006). A statute of limitation is "intended to prevent fraud, to keep parties from asserting rights after a lapse in time has destroyed or impaired the evidence which would show that such rights never existed…." Howell v. Murphy, 844 S.W.2d 42, 47 (Mo. banc 1992).
The Howell case arose out of a wrongful death lawsuit against infamous serial killer, Bob Berdella. The wrongful death lawsuit involved three of four individuals Berdella was confirmed to have held captive and tortured to death. Id. at 43. The trial court had ruled that the wrongful death suit was barred by the three-year statute of limitations because the families had not brought suit within three years of the death of their loved one. The Missouri Supreme Court overturned the trial court, holding that the statute of limitations did not bar the claims because Berdella had actively concealed evidence of both his wrongful conduct and, correspondingly, the deaths themselves. Id. at 44-45.
In ruling the wrongful death lawsuits could proceed, the Missouri Supreme Court said: "It would be a misfortune if a narrow or grudging process of construction were to exemplify and perpetuate the very evils to be remedied [by a wrongful death statute]." Id. at 46. The Court also wrote, "Contrary to ensuring that [wrongdoers] pay for their misdeeds, granting Berdella's motion suggests that any [wrongdoer] can escape all civil liability merely by concealing his evil deeds for three years." Id. at 47.
The Missouri Supreme Court also wrote, "To hold that by concealing fraud, or by committing fraud in such a manner as to conceal it until the party committing fraud could plead the statute of limitations to protect itself, is to make fraud the means by which it is successful and secure." Howell, at 47. Another court wrote: "[F]raud vitiates whatever it touches" and when a "wrongdoer actively conceals its wrongful conduct, such fraud effectively abrogates the purpose of the statute of limitations period in the wrongful death action and creates an intolerable position." Cox v. Upjohn Co., 913 S.W.2d 225, 230 (Tex. App. 5th Dist. 1995).
Ultimately, the Missouri Supreme Court tolled the statute of limitations in Howell "until the plaintiffs could, by reasonable diligence, ascertain they had an action." Howell, at 47.
A hospital should not be permitted to conceal evidence of murder out of concern for the hospital's own liability and then be permitted to hide behind a statute of limitation when its concealment has been effective. Accountability – personal or corporate – requires that wrongdoers be held accountable for their wrongful conduct.
Charles Cullen was held accountable and is safely behind bars. However, the Hedrick Medical Center cases remain under appeal in Missouri after being initially dismissed by the trial court on statute of limitations grounds. Should the hospital be able to avoid liability by hiding its wrongdoing for just three years? That just doesn't seem right… and the Missouri Supreme Court would appear to agree.
Read More:
© Copyright 2013 Brett A. Emison
Follow @BrettEmison on Twitter.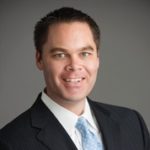 Brett Emison is currently a partner at Langdon & Emison, a firm dedicated to helping injured victims across the country from their primary office near Kansas City. Mainly focusing on catastrophic injury and death cases as well as complex mass tort and dangerous drug cases, Mr. Emison often deals with automotive defects, automobile crashes, railroad crossing accidents (train accidents), trucking accidents, dangerous and defective drugs, defective medical devices.