A characteristic that can make a blood thinner riskier than it otherwise would be is the absence of an antidote for its anticoagulant effect. There is no antidote on the market, as of this writing, to stop the potential bleeding in some of these drugs; nevertheless, medical science is trying to get there.
The effort exists even in the case of the anticoagulant Pradaxa, which unfortunately is associated with serious injuries and patient deaths stemming from its increased risk of bleeding.
Portola Pharmaceuticals Inc. on Feb. 5 and on Nov. 1 announced separate clinical collaborations, respectively, with the makers of Factor Xa inhibitor blood thinners Xarelto (rivaroxaban) and Eliquis (apixaban), in which Portola would evaluate the "safety and effectiveness" of its "universal antidote" in "healthy volunteers who have been administered" either of these U.S. Food and Drug Administration-approved medications.
The FDA originally approved Xarelto on July 1, 2011, and it approved Eliquis for the first time on Dec. 28. The older Pradaxa made the grade on Oct. 19, 2010.
"Reversal of the anticoagulant activity has the potential to stop or attenuate bleeding," Portola said in its Dec. 10 statement in regard to the initiation of studies centered on Eliquis and on Portola's own betrixaban.
Further, Portola CEO William Lis said in a Nov. 1 statement, "Oral Factor Xa inhibitors address an important unmet need for patients requiring anticoagulant therapy, but as with all anticoagulants, there is a need for an antidote to help manage the concerns physicians have around infrequent but serious bleeding events."
Pradaxa is in a different category. It is a different type of inhibitor — a direct thrombin inhibitor. The manufacturer, Boehringer Ingelheim, announced Nov. 5 that "a highly specific and selective antidote currently in development can, when approved, deliver safe and effective rapid reversal of the anticoagulation effect of Pradaxa (dabigatran)."
In the meantime, hundreds of patients died while taking the medication. Perhaps an antidote would have saved many of those victims of Pradaxa's unreasonably heightened bleeding risk, attorneys for those patients can argue. Additionally, more meticulous pre-market inquiry into the increased risk of bleeding might have improved patient safety.
The manufacturer is a defendant in numerous Pradaxa lawsuits because of injuries associated with taking the drug.
"Pradaxa is a blood-thinning medication used to reduce the risk of stroke and blood clots in patients with a specific condition called non-valvular atrial fibrillation, a common heart rhythm abnormality that causes the upper chambers of the heart, or atria, to beat rapidly and irregularly," according to the FDA.
The FDA on Dec. 19 OKd new Pradaxa warnings for a segment of heart patients, "informing health care professionals and the public that the blood thinner Pradaxa should not be used to prevent stroke or blood clots (major thromboembolic events) in patients with mechanical heart valves, also known as mechanical prosthetic heart valves.
"A clinical trial in Europe was recently stopped because Pradaxa users were more likely to experience strokes, heart attacks, and blood clots forming on the mechanical heart valves than were users of the anticoagulant warfarin. There was also more bleeding after valve surgery in the Pradaxa users than in the warfarin users."
The track record could be better. The nonprofit Institute for Safe Medication Practices, having evaluated FDA records last year, wrote, "Dabigatran (Pradaxa), approved in 2010 for the prevention of stroke in patients with atrial fibrillation … accounted for 3,781 domestic, serious adverse events overall in 2011 (both manufacturer and direct reports), including 542 patient deaths. It surpassed all other regularly monitored drugs in reports of hemorrhage (2,367 cases), acute renal failure (291), and stroke (644). It was also suspect in 15 cases of liver failure."
The pursuit of justice for the victims of Pradaxa coincides with the probe for an antidote. Experienced Pradaxa attorneys at the law firm Reich & Binstock [www.reichandbinstock.com] have the expertise essential for handling, in any state, the most intricate pharmaceutical injury litigation. For a free consultation, anyone who has suffered bleeding that may have been linked to taking Pradaxa, or the loved one of such a patient, may call Reich & Binstock toll-free at 1-866-LAW-2400.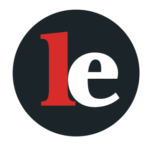 The Legal Examiner and our Affiliate Network strive to be the place you look to for news, context, and more, wherever your life intersects with the law.