Researchers in Australia reaffirmed the link between birth defects and fetal exposure to a pair of seizure-treatment medications that are the subjects of litigation.
U.S. pharmaceutical injury lawyers continue to represent victims in lawsuits against the makers of Depakote (dilvalproex sodium) and Topamax (topiramate), each of which was found to be associated with congenital malformations in the offspring of women who took the drug during pregnancy. Along with the children, plaintiffs may assert, the mothers were unwitting victims who were not informed by the manufacturer about the unreasonable risk of birth defects.
Researchers with the Department of Medicine and Neurosciences at Royal Melbourne Hospital and with the University of Melbourne analyzed "data relating to 1,733 fetuses from 1,703 pregnancies (147 of which were not exposed to antiepileptic drugs during pregnancy)," according to the abstract of their March 6 article, which would be published in the Sweden-based international neuroscience journal Acta Neurologica Scandinavica.
The range of statistically strongly-related birth defects in the Australian study differed slightly with that of pregnancy registry data and with other information on which the FDA relied while the agency initiated its public health procedures; nevertheless, in Australia there were "statistically significant associations between valproate exposure and spina bifida, malformations of the heart and great vessels, digits, skull bones, and brain" as well as between "topiramate exposure and hypospadias and brain maldevelopments."
"Hypospadias is a birth defect in which the opening of the urethra is on the underside of the penis" instead of at the end of it, according to the U.S. National Library of Medicine.
Depakote lawsuits and Topamax lawsuits have been filed against the manufacturers, respectively Abbott Laboratories and Janssen Pharmaceuticals, in effect holding them accountable for harm associated with their products.
The U.S. Food and Drug Administration approved Depakote in 1983, although its introduction to the U.S. prescription-drug market was preceded in 1978 by another valproate product known as Depakene. "Valproate products are FDA-approved drugs to treat seizures, and manic or mixed episodes associated with bipolar disorder (manic-depressive disorder), and to prevent migraine headaches," according to the administration.
A generation or so following Depakote's approval, the FDA in December 2009 issued warnings and ordered labeling changes to reflect "the increased risk of neural tube defects and other major birth defects, such as craniofacial defects and cardiovascular malformations, in babies exposed to valproate sodium and related products (valproic acid and divalproex sodium) during pregnancy." The FDA followed up in June 2011 with an announcement that the drug also posed "an increased risk of lower cognitive test scores" in the children of mothers who took the drug while they were expecting.
Topamax has a similar history. FDA-approved in 1996, the agency announced in March 2011 — again too little, too late for too many families — that, "New data suggest that the drug Topamax (topiramate) and its generic versions increase the risk for the birth defects cleft lip and cleft palate in babies born to women who use the medication during pregnancy." In the same statement, the FDA wrote that Topamax was "approved to treat certain types of seizures in people who have epilepsy" and "to prevent migraine headaches, but not to relieve the pain of migraines."
The pharmaceutical injury attorneys at Reich & Binstock, who operate in every state, offer a free consultation to anyone who has a birth defect that may be related to Topamax or Depakote as well as to his or her family. One may request free up-front legal advice either by using the electronic case evaluation form on its Web site, www.reichandbinstock.com, or by calling toll-free at 1-866-LAW-2400.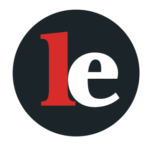 The Legal Examiner and our Affiliate Network strive to be the place you look to for news, context, and more, wherever your life intersects with the law.