Fulfilling foreboding financial reports that this space briefed Jan. 22, the German corporation Bayer has braced for escalating litigation expenses, incurred in 2012 and anticipated in 2013, which have stemmed from Yaz/Yasmin lawsuits triggered by claims of serious blood clot injuries linked to the oral contraceptives.
Based on scientific information available at the time, the U.S. Food and Drug Administration in April 2012 updated the warnings and precautions for Yaz and for its counterpart to include the increased risks of "thromboembolic disorders and other vascular problems," which, as plaintiffs in Yaz lawsuits assert, was an overdue warning to an unreasonable risk of serious Yaz side effects.
In a Feb. 28 financial news conference in Leverkusen, Bayer CEO Dr. Marijn Dekkers announced that Bayer Group sales grew by 8.8 percent in 2012 to EUR 39.7 billion, "the highest level in our company's 150-year history." Nevertheless, the EUR 1.19 billion cost of litigation related to oral contraceptive injury claims reined in growth, reducing the corporation's earnings before interest and taxes, from 2011 to 2012, "by 4.6 percent to EUR [3.96 billion]."
The statement also reads, "Of this [EUR 1.19 billion] figure, EUR 455 million was taken in the fourth quarter of 2012, primarily in connection with further provisions for the settlement in the United States of venous clot injury claims of which Bayer is currently aware and anticipated future claims." Last year's EUR 455 million fourth-quarter legal expense attributable to Yaz injury more than doubled that of the third quarter.
This space reported the ominous development in its Jan. 22 Legal Examiner blog, which reads, "… The German corporation has spent millions on Yaz-related settlements, according to its earnings statement for the third quarter of 2012. Referring to certain costs, Bayer Board Chairman Dr. Marijn Dekkers reported Oct. 30, 'The largest item here was EUR 205 million in further accounting measures we took in connection with the oral contraceptives Yasmin and YAZ — without admission of liability — for all currently known cases involving venous clot injuries that Bayer considers to be worthy of settlement.'"
One EUR was about $1.30 in the U.S., as of the close of trading in February, the month in which the 2012 Bayer bottom line was released.
As the pharmaceutical injury attorneys at Reich & Binstock [www.reichandbinstock.com] continue to fight for compensation for Yaz patients who have suffered from VTE, Bayer's 2012 annual report details the status of Yaz litigation.
"As of February 12, 2013," the report reads, "the number of lawsuits pending in the United States and served upon Bayer was about 10,000. In addition, about 1,200 asserted claims were pending that have not been filed in court. The number of claimants in the pending lawsuits and claims totaled about 13,600 (excluding claims already settled).
"Claimants allege that they have suffered personal injuries, some of them fatal, from the use of Bayer's drospirenone-containing oral contraceptive products such as Yasmin and/or YAZ or from the use of [their generic versions] marketed by Barr Laboratories Inc. in the United States. Claimants seek compensatory and punitive damages, claiming, in particular, that Bayer knew, or should have known, of the alleged risks and should be held liable for having failed to disclose them or adequately warn users … In Canada, 13 class actions have been served upon Bayer as of February 12, 2013."
Bayer has settled thousands of claims rather than go to trial. In this regard, the annual report reads, "As of February 12, 2013, Bayer had reached agreements, without admission of liability, to settle the claims of approximately 4,800 claimants in the U.S. for a total amount of about U.S. $1 billion … Bayer will continue to consider the option of settling individual lawsuits in the U.S. on a case-by-case basis."
Yaz is a combination oral contraceptive that contains drospirenone, or DRSP, and ethinyl estradiol. In addition to pregnancy prevention, the drug is approved also to treat premenstrual dysphoric disorder, which is not the same as premenstrual syndrome, and to fight moderate acne for patients who are at least 14 years old.
The warnings and precautions updated in April 2012 included the following language: "Based on presently available information on DRSP-containing COCs with 0.03 mg ethinyl estradiol (that is, Yasmin), DRSP-containing COCs may be associated with a higher risk of venous thromboembolism (VTE) than COCs containing the progestin levonorgestrel or some other progestins."
Venous thromboembolism events include a deep vein thrombosis and a pulmonary embolism. The FDA writes, "A deep vein thrombosis is a rare but serious condition where a blood clot forms inside a vein. These blood clots usually form in the lower leg or thigh, but can break loose and travel to other areas of the body such as the lungs. If the clot travels to the lung, it is called a pulmonary embolism, a potentially fatal condition where an artery in the lung becomes blocked."
Anyone who has used one of Bayer's oral contraceptives and has been diagnosed with VTE may want to contact one of the Yaz attorneys at Reich & Binstock for a free consultation. Someone in this condition may be entitled to compensation. The law firm operates in all 50 states and may be reached toll-free at 1-866-LAW-2400.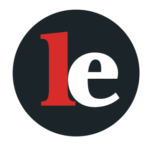 The Legal Examiner and our Affiliate Network strive to be the place you look to for news, context, and more, wherever your life intersects with the law.