The opioid epidemic has ravaged the nation for years, causing over 400,000 preventable overdose deaths and costing the country over $504 billion since 2000. In recent years, there have been thousands of lawsuits filed against opioid manufacturers and distributors for their role in fueling the crisis – which they've continuously denied responsibility for. Now, as the first federal opioid trial approaches, a group of manufacturers and distributors are in talks of an over $50 billion settlement to resolve nearly 2,500 pending cases
The $50 billion settlement, which was first reported by the New York times on Oct. 17, would include the nation's three largest drug distributors – AmerisourceBergen, Cardinal Health and McKensson – and two manufacturers – Johnson & Johnson and Endo. It comes just days before the first federal opioid trial is set to begin in the Northern District of Ohio on Oct. 21. The trial encompasses almost 2,500 pending lawsuits that have been consolidated into a single lawsuit called the "National Prescription Opiate Litigation."
An outline for the $50 billion settlement has been released, but could change over time. $22 billion would be in cash, with each company chipping in their own amount; AmerisourceBergin, Cardinal Health and McKensson would pay a total of $18 billion over 18 years; Johnson & Johnson would pay $4 billion. The remaining $29 billion would come from Teva, which would contribute $15 billion toward overdose antidotes and treatment drugs. The distribution of these drugs would total around $14 billion.
The presiding judge of the upcoming trial, Judge Dan Polster, has made it clear that he thinks settling the cases would be more beneficial than going to trial: "people aren't interested in depositions, and discovery and trials." Instead, he hopes that settlement money can be used to reduce the number of opioids in the market and make sure they are being used as directed.
While it remains unclear whether or not a settlement will be reached, and whether the $50 billion number will stand, it is encouraging nonetheless to see that attorneys on both sides are willing to participate in settlement negotiations.
If you or a loved one has been impacted by the opioid epidemic and seek legal representation, contact our team of Boston personal injury lawyers today for a free consultation.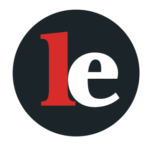 The Legal Examiner and our Affiliate Network strive to be the place you look to for news, context, and more, wherever your life intersects with the law.