Although the U.S. Food and Drug Administration Aug. 17 approved the first generic version of Actos (pioglitazone hydrochloride) tablets, the experienced pharmaceutical litigation attorneys at Reich & Binstock continue to investigate the bladder cancer risks associated with taking Actos, which is prescribed to treat type-2 diabetes.
"Along with diet and exercise, pioglitazone is used to improve blood glucose control in adults with type 2 diabetes," according to FDA's Aug. 17 statement.
"Generic versions of this widely used product will offer affordable treatment options for patients who must manage this chronic and potentially serious condition," physician and FDA Generic Drugs Director Dr. Gregory P. Geba said.
Nevertheless, there is a separate affordability issue that Reich & Binstock attorneys raise as they represent Actos-prescribed clients, the health of whom has been adversely affected while they had been taking Actos. It pertains to the extent to which patients in these Actos lawsuits could ill-afford the serious and well-documented health risks noted on the medication's federally mandated "boxed warning," to include bladder cancer linked to taking Actos.
"Careful monitoring of patients when starting the drug or increasing the dose is recommended," the FDA's statement reads in regard to Actos side effects. "The product label also notes that the use of pioglitazone for more than one year may be associated with an increased risk of bladder cancer."
The FDA announced Aug. 4, 2011, that the administration approved updated labels on drugs containing pioglitazone. Those updated labels carried recommendations for the health care industry and for patients, according to the FDA's statement, which reads accordingly:
The updated drug labels recommend that health care professionals should:
Not use pioglitazone in patients with active bladder cancer.
Use pioglitazone with caution in patients with a prior history of bladder cancer.
The updated drug labels recommend that patients should:
Contact their health care professional if they experience any sign of blood in the urine or a red color in the urine or other symptoms such as new or worsening urinary urgency or pain on urination since starting pioglitazone, as these may be due to bladder cancer.
The FDA approved the manufacture and marketing of generic Actos tablets in three dosages: 15 mg, 30 mg and 45 mg.
Reich & Binstock attorneys are investigating claims related to bladder cancer risks associated with Actos. The firm's Actos lawyers are offering free case evaluations to anyone who may have been harmed by Actos.
For a free consultation with one of the Reich & Binstock Actos lawyers, please contact the firm today toll-free at 1-866-LAW-2400.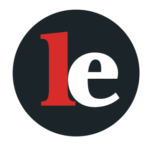 The Legal Examiner and our Affiliate Network strive to be the place you look to for news, context, and more, wherever your life intersects with the law.