When prescribed a new medication, you likely compare the side effects to the purported benefits. Generally speaking, if a medical professional is recommending a prescription, the pros outweigh the cons. But sometimes, doctors aren't aware of all the potential complications that trusted medications can cause. That appears to be the case with the pharmaceutical, Elmiron. There's now a startling amount of evidence that the commonly used drug to treat interstitial cystitis, or bladder inflammation, may lead to serious vision problems; specifically: a condition called pigmentary maculopathy. Here's what you should know.
What Is Elmiron?
Elmiron, or pentosan polysulfate sodium, is a blood thinner that acts as a bladder protectant. According to Elmiron's website, it's the only oral medication approved by the U.S. Food and Drug Administration (FDA) for bladder pain and discomfort. Millions of people in the U.S. suffer from interstitial cystitis, and Elmiron is a popular and long-used form of treatment when lifestyle changes like stress reduction and over-the-counter medication are ineffective. 
What Side Effects Does It Have?
When Elmiron was first released, the associated side effects were mostly mild — diarrhea, headache, hair loss, stomach upset are all listed as possible symptoms. But strong evidence has emerged that it may lead to vision problems. Per a study from the American Academy of Ophthalmology (AAO), three ophthalmologists at Kaiser Permanente in Northern California found that "about one-quarter of patients with significant exposure to Elmiron showed definite signs of eye damage."  This new evidence may support older scientific literature that should have given the manufacturers of the drug advance knowledge of Elmiron's link to pigmentary maculopathy. 
What Is Maculopathy?
Maculopathy is a vision condition that can worsen your eyesight and even cause permanent blindness. It occurs when the macula, a part of the eye in the retina, is damaged. The macula is responsible for your ability to read, recognize faces and colors, and see fine detail. Individuals suffering from pigmentary maculopathy have reported severe vision impairment that includes blurred vision, extreme sensitivity to light and dark, and difficulty transitioning from natural light to indoors (where it may take most people seconds or a minute to transition, it takes pigmentary maculopathy patients almost 30 minutes). 
The AAO found that Elmiron patients were sometimes misdiagnosed by physicians who didn't link the medication to their vision complications. The association recommends consulting your physician and discussing your Elmiron dosage if you've noticed eye problems since taking the drug.
Other Things To Know
In June, the FDA added a warning to the Elmiron label cautioning that long-term usage may cause retinal changes. The agency recommends regular eye examinations with retinal checks for patients who take the medication — a welcome suggestion for the eye experts who have expressed concerns about Elmiron's potential side effects. As an article from Healthline notes, you may not notice any adverse impact when you begin taking the medication. Many Elmiron patients who now have maculopathy took it for more than a decade before problems developed.
If you are currently taking Elmiron, it's a good idea to talk to your prescribing doctor and be examined by an ophthalmologist to ensure that you aren't experiencing any of the retinal complications that the medication may cause. And if you have retinal issues after taking Elmiron, we recommend consulting a qualified attorney to explore your options. You may be able to obtain reimbursement for medical bills, loss of quality of life, and any lost wages caused by your diagnosis. 
If you or someone you know has taken Elmiron and is experiencing vision problems, contact Pogust Millrood at 1-888-348-6787 or fill out our online contact form to determine possible legal options.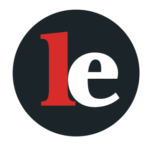 The Legal Examiner and our Affiliate Network strive to be the place you look to for news, context, and more, wherever your life intersects with the law.