Although the U.S. Food and Drug Administration does not recommend routine checks of blood metal ion levels for metal-on-metal hip replacement patients who are not suffering from complications yet, the results of a U.K. study puts the pre-emptive concept in a whole new light.
Published March 12, 2013, in the journal BMJ Open, the study suggests that blood cobalt concentrations may be practically a predictor of the risk that a metal-on-metal hip implant will fail early in patients who do not show symptoms of adverse tissue reactions. Dr. David J. Langton and the rest of a team of researchers collected the data beginning in 2007 at the Joint Replacement Unit of the University Hospital of North Tees in Middlesbrough.
Thousands of patients, many of whom have filed metal-on-metal hip replacement lawsuits, have suffered complications resulting from device failure and the release of ions from the device's grinding metal surfaces. Those unfortunate conditions have included, as the FDA enumerated, loss or reduction of joint function, adverse tissue reaction, osteolysis, which the FDA described as "bone loss," and infections such as "metallosis, hypersensitivity/allergy, tumor (pseudo) or aseptic lymphocyte dominated vasculitis associated lesion (ALVAL)." Some designs have been recalled.
The U.K. health care facility had instituted a system that made the analysis possible. Physicians there implemented a blood metal ion screening program in 2007 after complications "potentially related to metal wear debris" were identified. The study documented "the clinical course of all patients who gave a blood sample between 2007 and 2010 who had no or 'slight' pain, no radiological abnormalities," and an excellent score on a medical scale that measures the function of the hip.
Health care professionals drew post-operative blood samples from 278 patients representing 299 hip resurfacing procedures. The average patient follow-up point was three years following the blood sample collection.
They analyzed prosthetic survival at three endpoints: "the last documented clinical review; the patient undergoing revision surgery prior to March 2012 for any reason other than [adverse reactions to metal debris]; or patient death. Individuals were censored if they had undergone revision surgery for ARMD." The two patient deaths had nothing to do with the subject of this study.
Examining elevated blood cobalt concentrations on the one hand and hip implant failures on the other, researchers noticed that the former was a "positive and significant risk factor" for the latter.
The bottom line, according to the study's abstract, is, "The results suggest that elevated blood metal ion concentrations are associated with early failure of MoM devices secondary to adverse reactions to metal debris. [Cobalt] concentrations greater than 20 micrograms per litre are frequently associated with metal staining of tissues and the development of osteolysis."
The study, its authors write, "provides the first evidence that blood metal ion tests can be used as a clinical indicator of the risk of early joint failure in asymptomatic patients."
This is fairly new information suggesting that there is data that may portend device failure in a patient who does not have problems yet. As of the FDA's January 2013 Safety Communication concerning a physician's post-operative guidance, "Follow-up of asymptomatic patients with metal-on-metal hip implants, including physical examinations and routine radiographs, should occur periodically (typically every 1 to 2 years). If the hip is functioning properly, the FDA does not believe there is a clear need to routinely perform additional soft tissue imaging or assess metal ion levels in the blood." We will see whether the FDA changes that last sentence.
Nevertheless, if medical science can pinpoint a risk factor for the premature failure of a metal-on-metal hip replacement, then perhaps the manufacturers' clinical trial teams ought to be able to determine pre-market whether such a device will last as long as it is supposed to last — without patients developing complications along the way.
Washington seems to see the light.
The FDA bid the industry Happy New Year by identifying a regulatory loophole. Rather than letting manufacturers obtain FDA approval by showing that a new device is "substantially equivalent" to a device already in "commercial distribution," the FDA proposed in January 2013 that the maker of each new metal-on-metal hip replacement be required to show scientific evidence that the device is safe.
In the meantime, anyone who has been harmed by an all-metal hip implant's unfortunately avoidable adverse reactions may be entitled to compensation. If the injury is related to any of the following hip replacements, then the experienced medical device injury attorneys at Reich & Binstock [www.reichandbinstock.com] are available to help:
Biomet M2a Hip Implants
Biomet M2a-Magnum
Biomet Regenerex
Birmingham Hip Replacement
Birmingham Hip Resurfacing (BHR) system
DePuy ASR XL Acetabular System
DePuy ASR Hip Resurfacing System
DePuy Pinnacle Acetabular Cup System
DePuy PINNACLE ULTAMET Metal Liner
Portland Orthopaedics Ltd. M-COR Modular Hip System
RingLoc + Modular Acetabular System
Stryker Hip Implants
Wright CONSERVE Total Resurfacing Hip System
Wright PROFEMUR Hip Implant
Zimmer Durom Cup
Zimmer Continuum Acetabular System
For a free attorney consultation, call Reich & Binstock toll-free at 1-866-LAW-2400.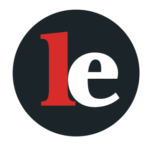 The Legal Examiner and our Affiliate Network strive to be the place you look to for news, context, and more, wherever your life intersects with the law.