Model Chrissy Teigen and tennis champion Serena Williams each struggled with postpartum depression (PPD) after experiencing traumatic births with their first child. These superstars' openness about their challenges adjusting to motherhood has shined the spotlight on birth injuries—which can directly influence a mother's mental health in the critical months following childbirth.
As these two celebrities illustrated through posts on social media and discussions with the press, in spite of advances in medical care, considerable injuries still occur during childbirth.
After undergoing an emergency C-section, Williams developed blood clots in her lungs, burst her cesarean stitches, and subsequently required additional surgeries followed by bed rest.
This dramatic and difficult experience triggered feelings of PPD.
The American Psychological Association (APA) defines PPD as a major depressive disorder that may last for up to a year. PPD onset typically occurs within four weeks of childbirth and affects up to one-in-seven new mothers experiencing the disorder, according to the APA. While each mother's journey back to wellness may differ, you can go here to discover some common symptoms to watch for following birth as well as additional information on the treatment of PPD.
Teigen's short but vivid tweet regarding vaginal tearing highlighted a particularly pernicious problem faced by many mothers. Perineal/genital tract lacerations, also known as vaginal tearing, affect more than 65 percent of women who deliver vaginally. Occasionally, this painful condition can be caused by doctor's negligence.
Important to note, a study published in J Midwifery Mental Health, showed a relationship between extensive tearing during childbirth, characterized as 2nd degree or more, and PPD within the first three months of delivery.
Birth injuries, including genital tissue tearing, initiate complex immune-inflammatory reactions, triggering a volley of immune responses that may increase the risk for PPD. After the birth of her first child, during which she suffered a 4th degree vaginal tear, Teigen found herself changed. She had trouble getting out of bed, her body hurt, she lost her appetite, became short with coworkers, and cried easily.
Sadly, as she wrote in a personal article featured in Glamour Magazine, "I couldn't figure out why I was so unhappy…but postpartum does not discriminate. I couldn't control it."
Caring for a newborn should be a beautiful, joyful experience. Instead, depression—sometimes triggered by an unnecessary injury during childbirth—can make it emotionally and physically painful for many women, even courageous superstars.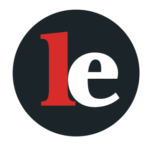 The Legal Examiner and our Affiliate Network strive to be the place you look to for news, context, and more, wherever your life intersects with the law.