Lawsuit Financial has received considerable criticism from "tort reform" advocates for our blogs advocating that victims of medical mistakes, medical errors, medical neglect and medical malpractice should be given unlimited access to our civil justice system. We believe that all injured or disabled victims should be able to pursue litigation without reform, caps, restrictions or criticism of any kind. Since our CEO once practiced law in the very system that we advocate for and we currently provide lawsuit funding for the clients of attorneys who practice law in that system, perhaps we are not the most objective observer. Of course, the "tort reform crowd" (the US Chamber and/or insurance/pharmaceutical lobbyists in disguise) advocates for arbitrary restrictions, without any common sense or objectivity and someone must stand up for the rights of the injured or disabled. Someone must stand up for civil rights and fairness for the weaker segments of our society. However, if you want objectivity, perhaps you should listen to commentary about the issue for objective sources. How about two, disinterested, Case Western University Law Professors?
An article entitled "Medical Malpractice Reform Can be Unhealthy", written by law professors Max Mehlman and Dale Nance, appeared in yesterday's Cleveland Plain Dealer. The professors offer the opinion that so-called "health courts" (medical-interest controlled bureaucracy which, in the minds of some extreme tort reformists, would replace the jury system in medical malpractice cases) and limits on injured patients' compensation are "pernicious" ideas. They opine that these ideas are, simply, the efforts of some politicians "to deprive Americans of their right to recover compensation in medical malpractice cases".
Here is Mr. Mehlman's partial biography:
Maxwell J. Mehlman, JD, is Arthur E. Petersilge Professor of Law and director of the Law-Medicine Center at Case Western Reserve University School of Medicine. He received his JD from Yale Law School in 1975 and a BA from Reed College in 1970. In between college and law school, Prof. Mehlman was a Rhodes Scholar, earning his second bachelor's degree from Oxford University in 1972. After law school, he practiced with the Washington D.C. firm of Arnold & Porter, where he specialized in federal regulation of medical technology. He joined the faculty at Case Western Reserve University School of Law in 1984. Since 1986, he has been the director of the Law-Medicine Center. The National Institutes of Health recently awarded Prof. Mehlman a significant two-year grant to review, and then address, any public policy gaps in guidelines and ethical differences between therapeutic and enhancement genetic research that involves human subjects.
Here is Mr. Nance's partial biography:
An internationally recognized evidence scholar, Mr. Nance also teaches and writes about jurisprudence and legal theory. Before joining Case Western University in 2002, Mr. Nance taught law at Chicago-Kent, where he was named a Norman and Edna Freehling Scholar and Associate Dean for Program Development. He has also taught at Northern Illinois University, and University of Colorado, the University of San Diego, and Cornell University. He is a reviser for the next edition of Wigmore on Evidence and is the author of numerous law review articles and the textbook, Law and Justice: Cases and Readings on the American Legal System (1994; 1999). He is a member of the American Society for Political and Legal Philosophy.
The professors jointly proclaim that the cries of the tort reformists that medical malpractice costs are a significant factor in rising health care costs are a "myth". Their research indicates that medical malpractice insurance premiums "account for only a tiny fraction of our medical bills, and corrected for medical inflation, they have not risen over time the way that health care costs have". In response to those who blame rising costs on doctors' need to practice "defensive medicine," the professors dispel that notion saying that there are "no reliable estimates" in support of that contention and further opine that doctors do not perform more tests to avoid being sued, they do so because they often lack the scientific evidence that would tell them what to do in the first place. This, they say, accounts for the wide disparity of health care costs from state to state.
The pair also attacks the tort reformers disparagement of juries in America, claiming the tort reformers are "ill-informed":
"Empirical studies show that malpractice juries actually do a very good job. Overwhelmingly, they compensate only patients who deserve it, and if anything, they give them too little, not the huge "lottery jackpots" that health court supporters allege. When juries do make mistakes, the evidence shows that those mistakes favor the defendant physician about five times more often than they favor the plaintiff. And let's not forget why the right to a jury is constitutionally protected: Juries are a bulwark of democracy, placing a crucial tool of government in the hands of ordinary citizens."
The professors admit that the system is imperfect, but state the real problem with our medical-legal system is that medical malpractice is "surprisingly widespead" and many victims either don't realize that they might be entitled to pursue litigation/receive compensation or determine that litigation has become too expensive to pursue.
Lawsuit Financial has been loudly advocating that tort reform is destructive of safety mechanisms in our legal system and that if national tort reform was to become a part of our national health care reform bill, we would all be less safe. The professors agree, suggesting that "reducing medical errors is crucial" but that a "reduction in the risk of civil liability would remove a critical safety incentive":
"…neither placing arbitrary limits on the size of awards nor replacing the current malpractice system with health courts is the answer. Caps on recoverable damages may be comforting to the medical establishment and its insurers, but they punish those who least deserve it — seriously injured patients with clear-cut cases. And the creation of a new system like health courts, with an expensive bureaucracy of medically trained personnel for setting standards and managing disputes, is even worse. It very likely would increase total malpractice litigation costs".
There are those cynics who will argue that these distinguished professors are lawyers, thus their positions are biased toward the legal system. Lawsuit Financial would remind those cynics that Professors Mehlman and Nance do not practice law, do not profit from the successful outcome of malpractice cases. The pair has no financial incentive to be on either side of this debate; opinions are based on their research, common sense and a fair, unbiased, look at the medical-legal system.
Lawsuit Financial is a pro-justice lawsuit funding company. We support the abolition of existing, state level, tort reform in this country and the passage of a national heatlh care bill that does not include national tort reform of any kind. What do you think?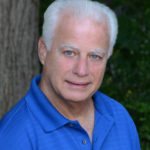 Experienced attorney, lawsuit funding expert, certified civil mediator, and award-winning author of the Zachary Blake Legal Thriller Series. The series features super-trial lawyer Zachary Blake handling "ripped from the headlines" legal and political issues of the day. The series currently consists of Betrayal of Faith, Betrayal of Justice, Betrayal in Blue, Betrayal in Black, and Betrayal High, with a sixth Zachary Blake novel due out later this year. To learn more about these topical social justice legal thrillers. please visit markmbello.com. Mark is a member of the State Bar of Michigan, a sustaining member of the Michigan Association for Justice, and a member of the American Association for Justice.