A Cedars-Sinai surgeon infected five patients with staphylococcus epidermidis bacteria when his gloves ripped during valve replacement operations this year, according to the L.A. Times.
Doctors connected the dots after patients were found to have been infected with the same strain of bacteria.
"It led to the question of gee, I wonder where it came from?" said Cedars-Sinai epidemiology department medical director Rekha Murthy.
Gloves can develop microscopic tears when surgeons stitch incisions with thick sutures and tie tens of knots as required in valve replacement surgery. Murthy noted, however, that surgeons aren't supposed to operate if they have an infection or open sore. The unnamed surgeon in this case was forbidden to operate until he healed, but the Times reported that, while still on staff, he is no longer operating.
In 2010, the Centers for Disease Control reported that 99,000 Americans die each year from hospital-acquired infections. Cedars-Sinai reportedly performs 360 valve replacement surgeries each year with a less-than-one-percent infection rate.
"There is no way to keep a room entirely sterile and all the people in it sterile," L.A. County epidemiologist Dawn Terashita told the media. "You will always have risk of infection."
Cedars-Sinai is taking steps to minimize that risk by requiring surgeons to change their gloves more often during an operation. Some surgeons are doubling up, just in case. The hospital also paid for four patients' replacement surgeries and follow-up treatment.
"Any hospital-acquired infection is unacceptable," said Harry Sax, vice chairman of Cedars-Sinai's department of surgery.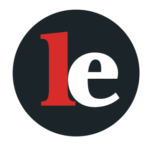 The Legal Examiner and our Affiliate Network strive to be the place you look to for news, context, and more, wherever your life intersects with the law.