That which appears to be an empirical cause célèbre for the makers of the blood thinner Pradaxa is an insignificant c'est la vie to patients who took the drug and who have since developed serious complications.
Having "received a large number of post-marketing reports of bleeding among Pradaxa users," the Food and Drug Administration announced Nov. 2 that it evaluated insurance claims and administrative data of anticoagulant patients. The results showed "that bleeding rates associated with new use of Pradaxa do not appear to be higher than bleeding rates associated with new use of warfarin…"
As previous scientific data as well as the serious conditions from which former Pradaxa users suffer bear out the unmitigated perils of taking Pradaxa, what does the most recent medical-record reading mean to the people whose complications have reflected Pradaxa's bleeding risk?
Logic 101: Negligibly distinctive bleeding rates between two anticoagulants does not mean that the bleeding risk associated with each is either innocuous or reasonable — particularly given that patients would have been able to avoid Pradaxa's potentially life-threatening bleeding risk had they been properly informed. The short answer to the question is "nothing."
This is practically an FDA admission. In the same November 2012 statement that explained the results of the records review, the FDA reaffirmed the bleeding risk, writing "Although these drugs reduce the number of strokes in patients with non-valvular [atrial fibrillation], they can cause bleeding, potentially leading to serious or even fatal outcomes."
Keep in mind that Pradaxa is not out of the woods based on the science.
First of all, there is no antidote for Pradaxa-induced bleeding.
Further, preceding the November 2012 FDA release was a January 2012 FDA report that centered on Pradaxa. The results were astounding in their confirmation of Pradaxa's — this is all about Pradaxa's — unreasonably heightened health risk.
The report summarized the results of a recent clinical trial of more than 6,000 Pradaxa patients, one-fifth of whom stopped taking a commonly prescribed Pradaxa regimen after they experienced adverse reactions. The more frequent of them were "bleeding and gastrointestinal events."
One-fifth.
Accordingly, Pradaxa lawsuits have been filed to recover damages that patients who took the drug have suffered, consistent with the bleeding and related risks.
The national law firm Reich & Binstock has Pradaxa attorneys who can provide the experienced representation that those who are entitled to compensation want. A consultation with Reich & Binstock's Pradaxa litigation team is free-of-charge. To start the process for yourself or for someone you know, contact Reich & Binstock toll-free at 1-866-LAW-2400. The firm's Web site is www.reichandbinstock.com.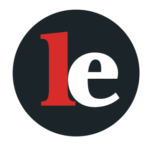 The Legal Examiner and our Affiliate Network strive to be the place you look to for news, context, and more, wherever your life intersects with the law.