It is an often misunderstood injury that might take months to manifest itself after an accident, but has been ranked worse on the McGill Pain Index than unprepared childbirth. It is a condition that can cause pain so bad, some patients would prefer amputation of affected limbs. It is known as Complex Regional Pain Syndrome, or "CRPS" for short.
CRPS is a painful condition that is characterized by extreme pain, swelling, limited range of motion, and changes to the skin, hair, and nails. One of the reasons that CRPS is often misunderstood is because the pain is so disproportionate to the injury that it defies common sense. Some studies suggest that 90% of the time, this central nervous system injury occurs even though there is no study that can confirm an obvious injury to a nerve, although almost all cases have some type of precipitating injury that leads to CRPS.
Because the condition has historically been relatively rare, for a long time only a handful of medical experts existed who had meaningful experience treating the condition. As a result, some of the world's top medical experts met in Budapest in 2003, developing the "Budapest Criteria" for diagnosing CRPS. The Budapest Criteria remains the standard for diagnosing CRPS, and is reproduced below:
The following criteria must be met:
Continuing pain, which is disproportionate to any inciting event.
Must report at least one symptom in all four of the following categories:

sensory – reports of hyperaesthesia and/or allodynia
vasomotor – reports of temperature asymmetry and/or skin colour changes and/or skin colour asymmetry
sudomotor/oedema – reports of oedema and/or sweating changes and/or sweating asymmetry
motor/trophic – reports of decreased range of motion and/or motor dysfunction (weakness, tremor, dystonia) and/or trophic changes (hair, nail, skin).

Must display at least one sign at time of evaluation in two or more of the following categories

sensory – evidence of hyperalgesia (to pinprick) and/or allodynia (to light touch and/or temperature sensation and/or deep somatic pressure and/or joint movement)
vasomotor – evidence of temperature asymmetry (> 1 °C) and/or skin colour changes and/or asymmetry
sudomotor/oedema – evidence of oedema and/or sweating changes and/or sweating asymmetry
motor/trophic – evidence of decreased range of motion and/or motor dysfunction (weakness, tremor, dystonia) and/or trophic changes (hair, nail, skin)
There is no other diagnosis that better explains the signs and symptoms.
A good prognosis is possible if CRPS is caught early and treatment started, however, all too often CRPS is not caught early enough. Medical literature reports that if not caught within the first few months, CRPS can spread throughout a limb, sometimes affecting opposite limbs as well. One report from Johns Hopkins, indicated that CRPS spread in 77% of cases. In such situations, future care and treatment can be involved, expensive, and ongoing.
Many patients who suffer from CRPS experience a total change in the way they experience life. Pain may be so unrelenting that it manifests in almost every aspect of life, causing loss of normal daily function, loss of employment, loss of relationships, and diminished quality of life. Oftentimes, patients seek out medical care, but are accused by insurance companies and doctors without CRPS experience of being malingerers or even drug-seekers. A recent report from Oklahoma noted how a woman with CRPS who has a handicapped placard was accused of being a faker by a stranger. https://ktul.com/news/local/woman-with-chronic-pain-gets-hateful-note-for-parking-in-handicap-spot
Those suffering from CRPS caused by the negligent conduct of another should do everything they can to have a CRPS focused team fighting for them. They should also know that they are not alone. Support groups exist, such as the Reflex Sympathetic Dystrophy Syndrome Association (RSDSA), whose website is http://www.rsds.org. Founded in 1984, the organization promotes patient advocacy and serves as a network for patients to share their common experiences with each other.
Finding a top-notch medical team is essential to trying to live a life as close to normal as possible, but financing your future medical care needs can be daunting. When it comes to ensuring your future CRPS medical care needs are taken care of, finding an attorney with CRPS experience can be almost as important as finding the right doctors.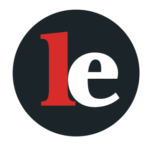 The Legal Examiner and our Affiliate Network strive to be the place you look to for news, context, and more, wherever your life intersects with the law.