Much has been learned about the medical device industry since problems surfaced regarding DePuy Hip implants and Zimmer knee implants. DePuy – a division of Johnson & Johnson – has recalled its ASR XL Acetabular and ASR Hip Resurfacing Systems and independent testing agencies have identified growing problems in other metal-on-metal artificial hips. Zimmer has also experienced problems in a number of its high flex artificial knees.
It turns out that these – and many other critical medical implants – were approved without any human testing under a controversial FDA provision known as the 510(k) approval process. The 510(k) approval process rests on the notion that if one device has been cleared by the FDA, then similar devices need little or no testing on actual patients. If a new medical device is "substantially equivalent" to an already-marketed device, then clinical testing is not required.
The New England Journal of Medicine found that the 510(k) process was "unfixable" and recommended that the FDA immediately stop using the 510(k) program for Class III medical devices.
Moreover, even though thousands of DePuy hips have either failed or have been recalled, DePuy failed to keep accurate records and did not maintain a list of patients who received its defective ASR artificial hip. DePuy was therefore unable to warn its customers directly about the recall and hip defects.
Not only were the artificial knees not tested in humans before the devices were put on the market, but DePuy paid doctors more than $80 million to promote and use its artificial hips — including defective artificial hips that were eventually recalled.
Against this backdrop, bipartisan legislation was introduced in the US Senate that would force medical device manufacturers to track the performance of implants after they were approved for sale.
The bill would allow the Food and Drug Administration to compel companies to track implants, such as replacement hips, that belong to a category of products that do not require human testing for approval.

Source: NY Times
Sen. Richard Blumenthal (D-Conn.) called metal-on-metal hips a "classic example" of why this type of monitoring is needed.
Following the bill's introduction, three senators – two Democrats and a Republican – sent letters to five major medical device manufacturers – Johnson & Johnson, Zimmer Holdings, Medtronic, Boston Scientific, and C.R. Bard – asking for documents showing how these corporations track product safety and recall defective medical implants.
The medical device industry is pushing back and calling for less regulation rather than increased scrutiny. Some members of Congress have introduced a number of industry-backed bills to further "streamline" FDA rules to get new products to the market even faster.
[More on the DePuy Hip Recall]
[More on Zimmer Knee Problems]
Read More:
(c) Copyright 2011 Brett A. Emison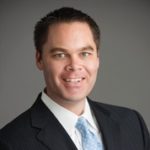 Brett Emison is currently a partner at Langdon & Emison, a firm dedicated to helping injured victims across the country from their primary office near Kansas City. Mainly focusing on catastrophic injury and death cases as well as complex mass tort and dangerous drug cases, Mr. Emison often deals with automotive defects, automobile crashes, railroad crossing accidents (train accidents), trucking accidents, dangerous and defective drugs, defective medical devices.