A prominent national watchdog group and a former Food and Drug Adminstration official are calling on drug regulators to withdraw approval for a medical device designed to prevent strokes, but which has been shown to increase strokes and stroke-related deaths.
The watchdog, Public Citizen, and former FDA official Dr. Larry Kessler are petitioning the FDA to pull its approval of the Wingspan Stent System as a humanitarian use device (HDE), because "when combined with aggressive medical treatment, they provide no additional benefit but cause significantly more harm than safer aggressive medical treatment alone," Public Citizen said.
Approximately 700,000 patients experience an ischemic stroke, and 240,000 have a transient ischemic attack (which cause stroke-like symptoms) in the United States each year. The Wingspan system has been prescribed to these patients — at risk of future strokes. In 2005, the FDA approved the device — which is a mesh tube implanted in the narrowed arteries that supply blood to the brain.
Public Citizen and Dr. Kessler charge that, because the FDA's rules for approval of a HDE are less stringent than those for other medical devices, the manufacturer Boston Scientific did not have to provide evidence that the Wingspan Stent System was effective prior to its approval.
However, a recent study, funded by the National Institutes of Health (NIH), "proves that some of the key conditions upon which the Wingspan Stent System was approved as a humanitarian use device cannot be met," Public Citizen said in a media release.
The NIH-funded study, published in September 2011 in the New England Journal of Medicine, showed a more than 2.5-fold increase in strokes or death caused by the Wingspan system.
Sheller, P.C. is investigating cases of patients who have suffered additional strokes or died after receiving a stent. If you or someone you know has suffered additional strokes or died after receiving a stent please contact us at 1-800-833-2299.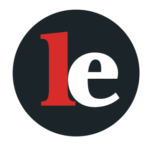 The Legal Examiner and our Affiliate Network strive to be the place you look to for news, context, and more, wherever your life intersects with the law.