While those who suffer from schizophrenia, bipolar disorder, depression and other mental disorders might be familiar with Bristol-Meyers Squibb's top-selling drug, Abilify (aripiprazole), they might not be aware of the ongoing controversy that has the pharmaceutical giant headed to court yet again over alleged side effects and failure to warn consumers.
In just the past month, drug makers Bristol-Meyers Squibb and Otsuka Pharmaceutical Company agreed to a $19.5 million settlement in regards to an ongoing multi-state lawsuit that claimed the drug had been marketed "off-label", or outside of FDA approval, to elderly suffering from symptoms common to dementia and Alzheimer's disease—resulting in an increased risk of death for the age group.
Yet issues with dangerous side effects and FDA intervention have continued, as the U.S. Judicial Panel on Multidistrict Litigation ordered in October that more than 40 lawsuits from Florida, California, Indiana, Maryland, Minnesota, Missouri, New Jersey and Pennsylvania be centralized in the Northern District of Florida due to overlaps in the cases. Many of the Plaintiffs claim that the makers of Abilify defectively designed or manufactured the drug, as well as potentially knew of the drug's flaws but did not adequately warn doctors and patients. In one case, a New Jersey man claimed he lost over $75,000 during a three-year period of Abilify use—all due to a gambling compulsion that previously did not exist. Dozens of other Plaintiffs echo such complaints with out-of-control compulsive behaviors that also include binge eating, shopping and having sex.
The potential link was strong enough that the FDA required updated labeling on the drug in May 2016 to include the warning that Abilify had been connected to "compulsive or uncontrollable urges to gamble, binge eat, shop and have sex." This is after the FDA had identified a total of 184 case reports in which there was a link between aripiprazole and impulse-control—going all the way back to November 2002. The FDA noted that, "These impulse-control problems are rare, but they may result in harm to the patient and others if not recognized."
According to court documents, Abilify was prescribed to an estimated 24 million patients over a 13-year period—partly due to its direct-to-consumer marketing and incentive program for healthcare providers. Even so, the drug's sales peaked in 2011 at $7.4 billion and have been on the decline ever since. At $2.3 billion in 2013, awareness of potential issues and the introduction of generic versions after a patent expiration in 2015 have reduced sales to just $746 million.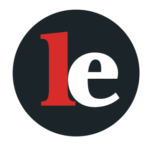 The Legal Examiner and our Affiliate Network strive to be the place you look to for news, context, and more, wherever your life intersects with the law.