A study published in the December 2012 edition of The European Journal of Contraception and Reproductive Health Care reported that the contraceptive vaginal ring was as acceptable as combined oral contraceptives since the ring's introduction more than 10 years ago.
The study, which was based on numerous factors, including safety, effectiveness and patient satisfaction, noted that after patients are counseled, "the ring is preferred to the pill by many women," but "local adverse events are the main reason for discontinuation," according to an abstract that the National Institutes of Health published.
Common vaginal ring side effects include vaginitis, leukorrhea, headaches, and device-related events such as discomfort, according to a Johns Hopkins Hospital study released in 2010.
The risks unfortunately escalate. The National Institutes of Health reported that the NuvaRing may increase the risk of developing a liver tumor, "breast or liver cancer, or have a heart attack, a stroke, or a serious blood clot." A non-cancerous liver tumor may break and cause severe bleeding.
The unreasonably heightened multiplicity of health risk is the reason NuvaRing lawsuits have been filed on behalf of victims of the contraceptive vaginal ring, sales of which have been steady. Indeed, U.S. health care professionals dispensed nearly 5 million NuvaRing prescriptions per year from 2007 through 2010, according to data presented at an October 2012 meeting of an FDA epidemiological panel.
The minor passing side effects notwithstanding, no patient should be administered defective medications or faulty medical devices that cause them to suffer serious and, in some cases, potentially or actually fatal illnesses that should have been averted. Anyone who has experienced serious adverse effects from taking a prescription drug may be entitled to compensation for the damage. NuvaRing is not exempt from this axiom of personal injury law.
One way to find out whether there is an entitlement to compensation is to contact one of the experienced pharmaceutical personal injury attorneys at Reich & Binstock, who will evaluate the injured patient's circumstances and determine free-of-charge whether the patient may be able to recover damages. It does not matter where the NuvaRing victim resides because Reich & Binstock [www.reichandbinstock.com] is a national law firm.
If you have been injured by the use of the NuvaRing, a NuvaRing lawyer at Reich & Binstock can help, starting with a free consultation. The law firm may be reached toll-free at 1-866-LAW-2400.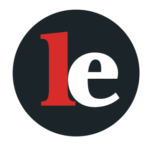 The Legal Examiner and our Affiliate Network strive to be the place you look to for news, context, and more, wherever your life intersects with the law.