The Chicago Tribune reported startling ties between psychiatrist Dr. Michael Reinstein and pharmaceutical company AstraZeneca. The doctor, worth about a half million dollars to the drug maker, did research on the antipsychotic drug, Seroquel. Dr. Reinstein claimed his research found the best-selling drug had the pleasant side effect of decreased appetite, resulting in patient weight loss, despite the fact that Seroquel and similar drugs have been linked to weight gain and diabetes.
Communication between the two parties is even shadier than the unusual research conclusions. Dr. Reinstein, who also did promotional tours for AstraZeneca, is said to have made demands for his expenses to be covered and to have made threats to prescribe his patients to a competitor if his wishes were not fulfilled. AstraZeneca officials who were skeptical of Reinstein's research findings were hushed by others in power due to the doctor's importance as a customer. Both Reinstein and the company have denied making such statements, however, records of spending reveal that AstraZeneca paid the doctor $490,000 over ten years. While it is not uncommon for companies to pay researchers, this amount is excessive and also should be disclosed to the public.
AstraZeneca and Reinstein broke ties in 2008 for unknown reasons, but regardless, patients' lives were changed. Several individuals are quoted in the article who have gained excessive weight and been diagnosed with diabetes since taking Seroquel prescribed by Dr. Reinstein. It is unacceptable for doctors and drug companies to disregard their patients' well-being in order to make a profit. Corporate and individual greed does not have a place in our healthcare system!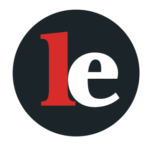 The Legal Examiner and our Affiliate Network strive to be the place you look to for news, context, and more, wherever your life intersects with the law.