This first bellwether trial in the Actos Louisiana MDL began this week.  Before trial began, the court entered a scathing order that described in detail systemic destruction of evidence by drug maker Takeda Pharmaceuticals.
What is Actos? 
Actos is a popular diabetes drug make by Japanese drug company, Takeda Pharmaceuticals and distributed in the US by Eli Lilly.  Actos (Pioglitazone HCl) is marketed under a variety of names, including Actos, Actoplus Met, and Duetact.
Actos has been Takeda most successful product – representing more than 25% of Takeda's total revenue and with global sales of nearly $5 billion in 2010 ($3.78 billion in the U.S.).
However, despite Actos' popularity and success, studies have now confirmed that Actos greatly increases the risk for bladder cancer.  According to a French study, a cumulative dose of greater than 28,000 milligrams and an exposure of longer than one year led to a substantial increase in bladder cancer, particularly in men.
The French Medicines Agency this summer suspended use of Actos while the European Union's European Medicines Agency completed a risk/benefit analysis of the drug. In late July, the EMA confirmed an increased risk of bladder cancer, but determined that the benefit of Actos outweighed the risk for some patients and mandated a three- to six-month review of each individual patient.
In June 2011, the FDA released an Actos bladder cancer warning. The FDA's new warning came on the heels of an interim analysis of an epidemiological study conducted by Takeda, the Japanese pharmaceutical company that manufactures Actos.
A backward look at Actos' own label reveals a slow progression leading up to the current FDA warning. In 1999, as the drug was being tested, Takeda acknowledged that "[d]uring prospective evaluation … in clinical trials up to one year in duration, no new cases of bladder tumors were identified." In addition, since testing had been done on animals for the drug, the product had added a caveat about the disconnect between animal testing and actual results on humans.
But in 2003, Takeda eliminated language that, "[t]he relationship of these findings in male rats to humans is unclear" from label. Precautions mentioned at this time were carcinogenesis, mutagenesis and impairment of fertility. Three years later, in 2006, data from two new studies was added, as an occurrence of .44 percent (drug) v. .14 percent (control) of bladder cancer was found, meaning patients taking Actos were three times more likely to develop bladder cancer.
More than a decade after Actos was first studied, in the summer of 2011, at the request of the FDA, detailed information about Actos' link to an increased risk of bladder cancer was finally added, including a whole section on urinary bladder cancer.  Because the warning label was only recently changed, many people taking Actos may not realize that studies have linked prolonged use of Actos with bladder cancer.
Destruction of Key Documents
Takeda admitted it was unable to produce files of at least 46 clinical employees and Takeda sales representatives – files which Takeda had deleted, destroyed, or lost.  The missing files belonged to high-ranking Takeda employees who were heavily involved in the development, sales, marketing, and promotion of Actos.  Other missing files belonged to rank-and-file sales representatives whose day-to-day work involved marketing and distributing Actos.
Some of the destroyed files included:
Mikihiko "Ken" Obayashi – Director, Pharmaceutical Sales Division

Kiyoshi Kitazawa – Managing Director, Board Member, and General Manager, Strategic Planning Department
Takashi Nonoyama – Associate  Director, Pharmaceutical Research Division, Research Management Department, Planning & Development
Katsuhisa Saito – Senior Director, Pharmaceutical Development Division, Strategic Development Department
Kunio Takeda – Representative Director, Chairman of the Board
Masaomi Miyamoto – Vice President, Pharmaceutical Research Division
Harry (Dean) Hart – Senior Vice President of Sales of Takeda Pharmaceuticals USA
Doug Joseph – Senior Manager of Product Safety at Takeda Development Center Americas
John Yates – President at Takeda Global Research & Development Center
Phillip Collett – Vice President of Regulatory Affairs at Takeda Global Research and Development Centre (Europe)
As the Court itself described: "The breadth of Takeda leadership whose files have been lost, deleted or destroyed is, in and of itself, disturbing."
Takeda destroyed these documents despite a sweepingly broad internal litigation hold over Actos documents that was instituted as early as 2002.  The 2002 litigation hold required Takeda and its employees to preserve "any and all documents and electronic data which discuss, mention, or relate to Actos."
Takeda – of course – was aware of its own, internal, litigation hold.  Any doubt to the contrary was cured through a "refresher" hold to Takeda's European entities in 2006.  Despite the clear evidence, the Court noted that "Takeda has made an ever-shifting argument as to the nature, importance, and character of the 2002 hold and its self proclained 'refreshers.'"  Such arguments, the Court concluded were "entitled to little weight."
Takeda's after-the-fact attempt, when facing over 6,000 lawsuits across the country for bladder cancer allegedly arising out of the use of Actos, to read into the 2002 hold, limitations not found in its clear language and instruction, is highly suspect, at best.

***

Consequently, Takeda's attempt to alter the clear language and unambiguous language and instruction of the hold in the face of its clear language of the hold, itself, and the evolution of the holds, is wholly unpersuasive.

– Amended Memorandum Order and Ruling
The substantial prejudice to the plaintiffs and Actos victims by Takeda's conduct was described by the Court using one specific example.
The potential relevance of the foregoing information is obvious, as [it] relates to Takeda's knowledge about the potential health concerns of Actos as those concerns might relate to bladder cancer and the sufficiency of the company's warnings on its labeling….
Perhaps the most compelling evidence of potential beneficial relevance and prejudice to Plaintiffs, however, is the correspondence of Tai Matsuzawa and Kiyoshi Kitazawa.  Mr. Matsuzawa was a Vice President of the Pharmaceutical Group of Takeda Chemical Industries, Inc. in Japan, while Mr. Kitazawa was a Managing Director, Board Member, and General Manager of Takeda's Strategic Product Planning Department…. [Mr. Kitazawa's file materials were deleted by Takeda between October 1, 2009 and January 28, 2010.]

***

Through third-party discovery with Upjohn, the [Plaintiff's Steering Committee] obtained correspondence from Dr. J.B. Mitchell, the president of Upjohn (as noted earlier Upjohn and Takeda were considering a collaboration on Actos in 1993), who wrote to Mr. Matsuzawa on September 21, 1993:
"On September 20 our Pharmaceutical Executive Council, Upjohn's highest scientific decision-making body, carefully reviewed the results of the toxicology and clinical studies.  The decision of the Council was that Upjohn will not go forward with pioglitazone in the clinic.  The Council decided that further clinical development of pioglitazone could not be justified based on their concern regarding pioglitazone's margin of safety."

One month later, on October 25, 1993, Dr. Kitazawa – whose files are missing – wrote to Dr. Patricia Ruppel, the Project Manager Director for Upjohn, as follows:

"Regarding Upjohn's statement for the development status of pioglitazone, we would like to propose the following alternative or similar [sic] instead of Upjohn's proposal in due consideration of our current development status.

In the very preliminary clinical evaluation in the U.S.A., pioglitazone did not show the reduction of blood glucose enough to satisfy Upjohn's in-house requirement.  Any considerable work that would be needed is not in line with our business needs for further development of Pioglitazone.  Hence, all development on pioglitiazone at Upjohn has ceased."

The foregoing correspondence reflects Upjohn withdrew from the Actos development deal with Takeda over issues of "pioglitazone's margin of safety."  The Takeda correspondence one month later reflects Takeda's attempt to shift the Upjohn explanation and omit Upjohn's express safety concerns associated with Actos and substitute reference to concerns with the efficacy of Actos as a reducer of blood glucose….

***

Considering the foregoing, this Court concludes the plaintiffs have made a sufficient showing of relevance and prejudice.

– Amended Memorandum Order and Ruling
The Court also detailed a number of other specific examples of bad faith, concluding that each was "supported by evidence in the record."
As a sanction – or punishment – for Takeda's conduct in destroying these records, the Court is permitting plaintiffs to present evidence of Takeda's bad faith conduct in destroying the documents to the jury.  The jury will all of this evidence and consider it in reaching its verdict.  The Court also reserved the right to instruct the jury as to inferences or other conclusions to be reached from the evidence of Takeda's document destruction.  In addition, the Court may also impose additional sanctions under Rule 37 of the Federal Rules of Civil Procedure.
The Trial 
The Actos bellwether trial began on Monday, February 3, 2014.  Opening statements were delivered by both parties.  The very first witness called to testify was Stacey Calahan, an assistant General Counsel for Takeda.  Ms. Calahan has been on the stand the entire week, being cross-examined by plaintiffs about Takeda's conduct in destroying all of this key evidence about Actos.
Read More:
© Copyright 2014 Brett A. Emison
Follow @BrettEmison on Twitter.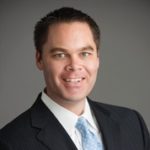 Brett Emison is currently a partner at Langdon & Emison, a firm dedicated to helping injured victims across the country from their primary office near Kansas City. Mainly focusing on catastrophic injury and death cases as well as complex mass tort and dangerous drug cases, Mr. Emison often deals with automotive defects, automobile crashes, railroad crossing accidents (train accidents), trucking accidents, dangerous and defective drugs, defective medical devices.