Cornerstone Therapeutics announced this week that it would voluntarily withdraw Balacet® 325 and additional propoxyphene medications from the marketplace. The Cornerstone Therapeutics recall follows the FDA's agreement with Xanodyne Pharmaceuticals, Inc. to withdraw name brand versions of propoxyphene: namely, Darvon®, Darvon-N®, and Darvocet-N®.
Last Friday, these painkillers were pulled from the market by Xanodyne because the drugs can cause fatal heart rhythms. The FDA said that 10 million patients took Darvon or a generic version in 2009 and 18 million prescriptions were dispensed.
"These new heart data significantly alter propoxyphene's risk-benefit profile. The drug's effectiveness in reducing pain is no longer enough to outweigh the drug's serious potential heart risks," Dr. John Jenkins of the FDA's Center for Drug Evaluation and Research said in a statement about the drug.
As part of FDA action, generic manufacturers of propoxyphene-containing products (such as Balacet ®)were requested to voluntarily remove their products as well. Propoxyphene is a mild opiate used in the treatment of mild to moderate pain, either when pain is present alone or when it is accompanied by a fever.
Two additional products affected by this decision include Cornerstone's Propoxyphene Napsylate and Acetaminophen Tablets CIV (100 mg), and Propoxyphene Napsylate and Acetaminophen Tablets CIV (100 mg).
According to the company, net product sales of the affected Cornerstone products for the nine months ended September 30, 2010 were $8.0 million.
More information on the Darvon / Darvocet Recall.
(c) Copyright 2010 Brett A. Emison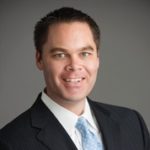 Brett Emison is currently a partner at Langdon & Emison, a firm dedicated to helping injured victims across the country from their primary office near Kansas City. Mainly focusing on catastrophic injury and death cases as well as complex mass tort and dangerous drug cases, Mr. Emison often deals with automotive defects, automobile crashes, railroad crossing accidents (train accidents), trucking accidents, dangerous and defective drugs, defective medical devices.