Defective artificial hips that loosen and leach chromium particles into the body.
Knee implants that have to be recalled.
Vaginal mesh implants that do unspeakable damage to women.
Defibrillators that malfunction.
What do all of these defective medical devices have in common?
They were all approved by the Food and Drug Administration (FDA) under an abbreviated approval process known as 510(k). The 510(k) approval process rests on the notion that if one device has been cleared by the FDA, then similar devices need little or no testing on actual patients. If a new medical device is "substantially equivalent" to an already-marketed device, then clinical testing is not required.
"The FDA got caught with their pants down," said Thomas Margolis, a pelvic surgeon in Burlingame, California, who treats patients for [defective vaginal/pelvic] mesh complications.
The FDA's 510(k) program has been under attack from many fronts, including by The New England Journal of Medicine. The NEJM agreed with the Institute of Medicine that the 510(k) approval process was "unfixable". An editorial in the NEJM recommended that the FDA immediately stop using the 510(k) program for Class III devices — which are considered to pose the highest threat to patients.
The NEJM editorial specifically discussed the ongoing problems with metal-on-metal hip implants, including Johnson & Johnson's DePuy ASR Acetabular System and DePuy ASR Hip Resurfacing System. The DePuy ASR XL Acetabular System was introduced in the US in 2005.
The [DePuy] ASR was constructed by borrowing a metal alloy cup from a different hip device known as the [DePuy] ASR Hip Resurfacing System and retrofitting it onto a standard hip implant. The manufacturer successfully made the case that the re-engineered implant was "substantially equivalent" to a predicate device. Its marketing clearance was therefore based not on clinical trials or other clinical data but on bench testing in a laboratory, which was inadequate to simulate the stresses that would be placed on it in patients' bodies.

It soon became clear that the device failed at the astonishing rate of at least one in eight. According to a recent report presented at the British Hip Society Annual Conference, 21% of these hips have had to be replaced (revised) by 4 years after implantation, and the revision rate rises to 49% at 6 years, as compared with 12 to 15% at 5 years for other devices. Failure appears to be due to erosion of the metal in the articular surfaces and migration of metallic particles into the surrounding tissues and bloodstream. Thus, the innovation led to tragedy for many patients. Before it was recalled in 2010, the [DePuy] ASR [artificial hip] was implanted in nearly 100,000 patients, and the result was a public health nightmare.
The NEJM editorial also noted that the DePuy ASR artificial hip is a class III medical device — the highest risk classification — and approval through the 510(k) process is especially inappropriate for such risky devices.
Congress held hearings on the 510(k) process earlier this year, though it largely turned a blind eye to the dangers this process poses to patients. House sub-committee chairman, Congressman Cliff Stearns (R-FL), suggested that FDA regulation of medical devices is too burdensome, stifles innovation, and drives device manufacturers overseas.
The Institute of Medicine disagrees with Congressman Stearn. According to the Institute of Medicine, it is impossible for the 510(k) process to ensure patient safety.
The [IOM] report concluded that it was impossible for 510(k) clearance to assure safety and effectiveness, because it assesses neither, instead establishing only "substantial equivalence" to an existing device. The report therefore recommended that 510(k) clearance be eliminated. In addition, it recommended monitoring medical devices throughout their life cycle, especially during the postmarketing period. Despite its reasonable (and relatively modest) recommendations, the report has been aggressively attacked by the [medical] device industry and by politicians from states where device companies are located. In fact, the attacks began even before the report was released, which is highly unusual for an IOM report.
As a report by Bloomberg noted, this safety debate has presented a conundrum for medical device makers. These manufactures have avoided testing and clinical scrutiny by claiming the devices are similar to previous versions, yet are marketing the devices to doctors and patients as having advanced far beyond original versions.
In the case of vaginal mesh implants, the FDA continued approving the devices under 510(k) even after the previous version on which the approval was based was recalled and pulled from the market because of safety complaints.
The chain of approvals for vaginal mesh devices illustrated a key weakness in the 510(k) approval process: 510(k) approval permits device makers to clear a product by citing its similarity to an already approved device (called a "predicate"). This second device can be cited as the basis for a third, and so on. If the a first iteration is recalled, the FDA and manufacturers do not necessarily look at the second, third or later generations of the device.
Though the NEJM was not optimistic that Congress and/or the FDA eliminate the 510(k) approval process, it did suggest some important steps the FDA could take now to improve patient safety:
(1) Stop the use of 510(k) approval for the most dangerous – class III – medical devices.
(2) Eliminate the use of multiple predicates in 510(k) approval (currently, a device may be approved if it is found to be substantially equivalent to an existing device that was approved, in turn, by being found substantially equivalent to another device, and so on).
(3) Formalize a system of postmarketing analysis for medical devices.
Congress, the FDA, and medical device manufacturers need to fix this process. All medical devices should be properly tested before implanted into unknowing patients.
Read More:
[More on the DePuy Hip Recall]
[More on the Zimmer Knee Problems]
(c) Copyright 2011 Brett A. Emison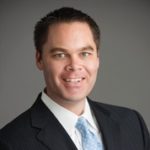 Brett Emison is currently a partner at Langdon & Emison, a firm dedicated to helping injured victims across the country from their primary office near Kansas City. Mainly focusing on catastrophic injury and death cases as well as complex mass tort and dangerous drug cases, Mr. Emison often deals with automotive defects, automobile crashes, railroad crossing accidents (train accidents), trucking accidents, dangerous and defective drugs, defective medical devices.