Add autism to the increased risks threatening children born to expectant mothers who took the antiepileptic drug valproate, according to a "population-based study of all children born alive in Denmark from 1996 to 2006" that was published in the April 24 edition of the Journal of the American Medical Association.
Valproate products include the brand-name medication Depakote. The U.S. Food and Drug Administration approved valproate products such as Depakote "to treat seizures, and manic or mixed episodes associated with bipolar disorder (manic-depressive disorder), and to prevent migraine headaches. They are also used off-label (for unapproved uses) for other conditions, particularly for other psychiatric conditions."
Among women who took valproate for any therapy compared to women unexposed, the absolute risk of having a child diagnosed with childhood autism was five times greater in the valproate population, and the risk of having a child diagnosed with autism spectrum disorder increased threefold.
As for women who took valproate for epilepsy treatment, the risks of those diagnoses remained "significantly increased … even after adjusting for maternal epilepsy," according to an abstract made available by the U.S. National Institutes of Health.
That summary further explained that "[c]hildren were followed up from birth until the day of autism spectrum disorder diagnosis, death, emigration, or December 31, 2010, whichever came first."
Depakote exposure in utero already has been linked to increased risks of birth defects and cognitive impairment.
Depakote hit the market in the early 1980s. Increased risks emerged more recently.
The FDA in 2009 warned against the use of Depakote and other valproate products during pregnancy because of the increased risk of serious neural tube birth defects, such as spina bifida, and other major congenital abnormalities.
The FDA announced in 2011 that it would revise the labels on all valproate products to reflect "the risk of impaired cognitive development in children born to mothers who took valproate sodium or related products during pregnancy." Federal regulators explained "the results of epidemiologic studies that show that children born to mothers who took valproate sodium or related products throughout their pregnancy tend to score lower on cognitive tests (IQ and other tests) than children born to mothers who took other anti-seizure medications during pregnancy."
Now, we're in the autism-risk era. How much worse can it get?
If only appropriate warnings were given at the time many Depakote patients were pregnant or of childbearing age. If only those increased risks could have been identified and mitigated sooner. Then many women would have stood a chance of averting serious potential Depakote side effects. This is the reason that those who believe they have been victimized by Depakote risks should consult a pharmaceutical injury attorney and should pursue the compensation they deserve.
# # #
For a free consultation with one of the experienced Depakote attorneys at Reich & Binstock, call the law firm, no matter the state of residency, toll-free at 1-866-LAW-2400. The firm's website is www.reichandbinstock.com.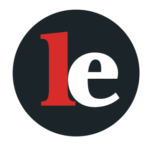 The Legal Examiner and our Affiliate Network strive to be the place you look to for news, context, and more, wherever your life intersects with the law.