Approved in tablet form in 1983 — its label amended in 2009 to include a birth defects warning — Depakote (divalproex sodium), an oral form of valproate, has been scrutinized for its apparent association with long-term cognitive impairment.
An Emory University study under way, which has been scheduled for 2017 completion, would ideally shed some light on "the long-term effects of in utero antiepileptic drug exposure on verbal intellectual abilities and other neurobehavioral outcomes in the children of women with epilepsy," according to a description made available by the National Institutes of Health. This follow-up study attempts to correct shortcomings in the previous study that a New England Journal of Medicine editorial identified in 2009.
Valproate is among the antiepileptic drugs included in the study, and it is the prescription medication nailed in the preceding study for its strong association with child developmental problems.
"Oral forms [of valproate] include divalproex, which dissociates into valproate in the gastrointestinal tract and is available in capsules of 125 mg under the brand name Depakote," according to a U.S. National Library of Medicine summary of the drug's potential impact on liver function.
"Valproate products are FDA-approved drugs to treat seizures, and manic or mixed episodes associated with bipolar disorder, and to prevent migraine headaches. They are also used off-label (for unapproved uses) for other conditions, particularly for other psychiatric conditions," according to the FDA.
A generation or so following Depakote's original FDA approval, the administration had to remind health care professionals in 2009 "about the increased risk of neural tube defects and other major birth defects, such as craniofacial defects and cardiovascular malformations, in babies exposed to valproate sodium and related products (valproic acid and divalproex sodium) during pregnancy. The FDA will be working with the manufacturers of these products to address labeling changes."
The association between fetal Depakote exposure and birth defects was an unreasonable increased risk about which the manufacturer, Abbott, failed to warn, plaintiffs in Depakote lawsuits would claim. Now, another monster seems to lurk in the lives of victims and their families — uninformed Johnny-come-lately links to long-term cognitive consequences.
The FDA in June 2011 issued another ominous safety message, consistent with the newfound risk: "Study results have indicated that children born to mothers who took valproate sodium or related products [Depakote included] throughout their pregnancy tend to score lower on IQ and other cognitive tests than children born to mothers who took other anti-seizure medications during pregnancy. Cognitive tests are commonly used to assess development in areas such as intelligence, abstract reasoning, and problem solving. … To reflect this new risk, FDA will be revising the labels of all valproate products and the Medication Guide — printed material given to consumers along with their prescription medication."
Dr. Kimford J. Meador, Emory neurology and pediatrics professor and director of its Epilepsy Center, is a principal investigator on these studies. The first of which was the "Neurodevelopmental Effects of Antiepileptic Drugs" study, the NEAD study, which tracked patients treated at 25 centers in the U.S. and United Kingdom.
We're standing on a higher rung, now. The current experiment, which is recruiting subjects at 19 domestic sites, is the expanded study titled "Maternal and Neurodevelopmental Outcomes of in Utero Antiepileptic Drug Exposure," the MONEAD.
NEAD results can be examined at three stages, each identified by the ages of the children born to expectant mothers who took antiepileptic drugs.
Explaining interim results of the initial study, Meador and company wrote a piece published April 16, 2009, in The New England Journal of Medicine. The article described it as an "observational study that enrolled pregnant women who were using any of several antiepileptic-drug monotherapies from October 1999 through February 2004…"
The drugs were carbamazepine, lamotrigine, phenytoin and valproate. At the first stage, when the children were 3 years old, the authors determined, "In utero exposure to valproate was associated with poorer cognitive outcomes than was exposure to other commonly used antiepileptic drugs … The present results, together with other data, suggest that valproate should not be used as a first-line antiepileptic drug in pregnant women or — since data indicate that half of pregnancies are unplanned — in women of childbearing potential." Additionally, the link between the mother's IQ and that of the child did not exist in the valproate cohort, "a result suggesting that valproate disrupted this normally robust relationship."
At the second stage, for the journal Neurology dated April 17, 2012, Meador and his team wrote a subsequent analysis based on the development of the children at age 4 and half. The findings were similar. A part of the results were summarized as follows: "IQ for children exposed to valproate was lower than each other [antiepileptic drug] … IQ was negatively associated with valproate dose, but not other AEDs. Maternal IQ correlated with child IQ for children exposed to the other AEDs, but not valproate."
Going once; going twice…
For a third time, according to a 2013 report, Depakote lagged. Valproate did not perform better at study's end when the children were 6. "Recently released final data from NEAD shows that at age 6, IQ is 7-10 points lower in children exposed in utero to the anti-epileptic drug valproate (Depakote) than those exposed to the other medications. The children exposed to valproate also did poorly on measures of verbal and memory abilities, and non-verbal and executive functions," according to a March 19 report by Emory's Woodruff Health Sciences Center.
The same New England Journal issue in which the NEAD team's article was published in 2009 had an editorial centered on the study. It pointed out, among other concerns, that NEAD lacked a control group of children unexposed to antiepileptic drugs and had a small sample size.
Nevertheless, although the interim NEAD analysis of 3-year-olds involved 309 children, the current MONEAD appears to strive to address both control-group and sampling issues.
"The study will be conducted at 19 sites, enrolling 350 women with epilepsy during pregnancy," reads the Emory March 19 statement. "An additional 100 women with epilepsy who are not pregnant and 100 healthy pregnant women will serve as controls."
The women who are not pregnant will control for observations centered on the health of the adults. For instance, one of the aims is to "[d]etermine if women with epilepsy have increased seizures during pregnancy and delineate the contributing factors."
Those who were injured by taking Depakote should have known about the increased risks, and efforts to ameliorate those defects should have been made long ago. The injured and their loved ones may turn to the pharmaceutical injury lawyers at Reich & Binstock for a free consultation to determine whether they are entitled to compensation. Call the law firm toll-free at 1-866-LAW-2400. Visit www.reichandbinstock.com to submit an electronic request for a free-of-charge case evaluation.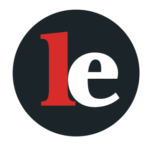 The Legal Examiner and our Affiliate Network strive to be the place you look to for news, context, and more, wherever your life intersects with the law.