It seems that the more medical scientists discover, the more important it is for them to delve more deeply into how prenatal exposure to Depakote and to other valproate drugs affects development of the offspring's central nervous system.
For instance, researchers with the Department of Psychiatry & Behavioral Neurosciences at Ontario-based McMaster University wrote, "Valproic acid (VPA) is both an anti-convulsant and a mood stabilizer. Clinical studies over the past 40 years have shown that exposure to VPA in utero is associated with birth defects, cognitive deficits, and increased risk of autism. Two recent FDA warnings related to use of VPA in pregnancy emphasize the need to reevaluate its use clinically during child-bearing years. The emerging clinical evidence showing a link between VPA exposure and both cognitive function and risk of autism brings to the forefront the importance of understanding how VPA exposure influences neurodevelopment."
The U.S. Food and Drug Administration approved valproate products such as Depakote "to treat seizures, and manic or mixed episodes associated with bipolar disorder (manic-depressive disorder), and to prevent migraine headaches. They are also used off-label (for unapproved uses) for other conditions, particularly for other psychiatric conditions."
Although the FDA initially approved the drug in 1983, Johnny-come-lately data led the FDA in 2009 to warn against the use of Depakote and other valproate products during pregnancy because of the increased risk of serious neural tube birth defects, such as spina bifida, and other major congenital abnormalities.
If only the unreasonable risks of serious Depakote side effects had stopped there. Unfortunately, they did not. The FDA also reported "the results of epidemiologic studies that show that children born to mothers who took valproate sodium or related products throughout their pregnancy tend to score lower on cognitive tests (IQ and other tests) than children born to mothers who took other anti-seizure medications during pregnancy." Consistent with that finding, the FDA announced in June 2011 that it would revise the labels on all valproate products to reflect "the risk of impaired cognitive development in children born to mothers who took valproate sodium or related products during pregnancy."
Women who took Depakote and who were either pregnant or capable of becoming pregnant should have known about the increased risks because the manufacturer, Abbott Laboratories Inc., should have known and should have briefed regulators about those risks a long time ago, assert plaintiffs in Depakote lawsuits, along with their other claims.
The medical costs are among the heaviest losses for Depakote victims; these people are trying to recover their damages. But how much potentially are we talking about? As Depakote settlements are reached and cases are tried, what can science do to pin down more comprehensively how much damage prenatal valproic acid exposure can do?
A decade of animal studies could provide leads. Pointing out in February the limitations of translating animal-study models to the clinical milieu — to human pharmacological inquiry — McMaster's Dr. Florence I. Roullet, Dr. Jonathan K.Y. Lai and Dr. Jane A. Foster wrote for the Neurotoxicology and Teratology journal, "Behavioral studies show that VPA exposure in both rats and mice lead to autistic-like behaviors in the offspring, including social behavior deficits, increased repetitive behaviors, and deficits in communication. Based on this work VPA maternal challenge in rodents has been proposed as an animal model to study autism."
Anyone who believes his or her injury, or that of a loved one, is connected to Depakote may be entitled to compensation. The experienced pharmaceutical injury attorneys at Reich & Binstock [www.reichandbinstock.com] will give a free consultation to anyone so needlessly suffering. No matter the state of residency, because the law firm operates in all 50 states, one may reach Reich & Binstock toll-free at 1-866-LAW-2400.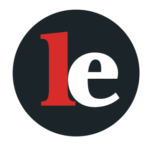 The Legal Examiner and our Affiliate Network strive to be the place you look to for news, context, and more, wherever your life intersects with the law.