A few weeks ago, a California jury began hearing the first trial of more than 10,000 lawsuits filed against Johnson & Johnson for defects in its DePuy ASR metal-on-metal artificial hip implants. Since the trial began, there have been a number of witnesses testify with damning testimony against Johnson & Johnson and its subsidiary, DePuy Orthopaedics.
A New England Journal of Medicine study has found that metal-on-metal artificial hips – like the DePuy ASR – failed 3 times the rate of other hip implants. Internal company emails show that Johnson & Johnson's DePuy division knew of the problems with the ASR artificial hip at least by 2009. In an August 2009 email, a DePuy vice-president wrote that the FDA refused to approve the ASR because of a "significant" number of premature failures. Despite the known problems, Johnson & Johnson hid reports of the ASR excessive failure rate and DePuy paid more than $80 million to doctors across the country to promote, research, and consult on DePuy's defective hips. Johnson & Johnson ultimately recalled the ASR in 2010 – a year in which Johnson & Johnson had 11 product recalls in just 11 months.
Just today, the New York Times published a damning editorial on the DePuy hip trial against Johnson & Johnson and DePuy.
All-metal hip replacements have failed at a high rate and harmed many patients in recent years. Now there is evidence that a major manufacturer was aware of a serious problem with one of its models yet failed to alert patients or doctors and continued to market it aggressively.

***

[The defective hips] were not adequately tested because of regulatory loopholes the Food and Drug Administration is now moving to close, and began failing not long after implantation.

Thousands of patients have had to replace them in painful operations; hundreds more have suffered internal damage. Court documents now show that a major manufacturer, the DePuy Orthopaedics division of Johnson & Johnson, buried the bad news about a model known as the Articular Surface Replacement, the most failure-prone of the implants. The implants were recalled in 2010, but the documents show that as early as 2008 DePuy executives were told by a number of surgeons, including its own consultants, that the device appeared flawed.
The Designer / Troubleshooter
The first witness at trial was Magness Flet, who led a design team and oversaw a group conducting failure mode and effects analysis (FMEA). One of the defects identified and alleged at trial claims the metal cups failed to stimulate ingrowth of surrounding bone, making them unstable in the hip. Instability in the hip can lead to excessive grinding and release of metal ions into the surrounding tissue, a defect that cause metalosis and metal toxicity.
Flet testified that he started working on the DePuy ASR hip design after spending 15 years working on automotive brake systems.
Though DePuy identified problems in the ASR hip, Flet testified that DePuy rejected plans to redesign the ASR hip because of financial and business reasons. Instead, lawyers said, DePuy's head of US marketing, Paul Berman, gave orders to "keep the ASR 2 project [known as Project Alpha] under total wrap, particularly in the U.S. where we will not make the change immediately." DePuy also feared that its competition would use the information against DePuy if the information were to be made known.
Flet also described a proposal to study the performance of the ASR against DePuy's Pinnacle metal-on-metal hip system as "suicide", because "it will prove that one is better than the other and they are both our products and that means one will be worse."
The Expert
Another witness, Professor Dennis Bobyn, testified that the DePuy ASR artificial hip "has multiple design defects that alone or together cause it to fail at a much greater rate than other hip implants". Bobyn also testified that any benefits of the ASR metal hip were outweighed by the risks of the hip implant. When the ASR hip fails, Bobyn testified it generates an "excessive amount of cobalt and chromium wear debris."
Specifically, Bobyn identified the shape of the metal cup – which is less than a half-circle – and the cup's thin wall were primary defects in the artificial hip's design. In addition, Bobyn testified that the one-piece cup (rather than two pieces) contributed to hip failures.
The Engineer and The Redesign That Never Happened
The jury also heard from James Anderson, a bioengineer at Johnson & Johnson's DePuy unit who spent three years studying a redesign of the ASR metal hip. Anderson testified he was "frustrated" that the proposed redesign (called Project Alpha) was shut down with no changes made to DePuy's ASR hip.
Anderson told his superiors at DePuy in early 2008 that "a small improvement to geometry could represent a large improvement for many patients." DePuy shut down Project Alpha only months later.
The Surgeon and the Salesman
Another witness, Dr. Peter Wendt, an orthopedic surgeon also testified at trial. Dr. Wendt implanted 76 DePuy ASR hip systems – including the one implanted in plaintiff Loren Kransky. However, Dr. Wendt stopped using the ASR hip after DePuy's own sales representative warned him about problems with the ASR hip. According to Dr. Wendt's testimony, DePuy salesman, Dan Harrington, told Dr. Wendt, "there's some problems with this, we are going to pull it. You really shouldn't be using it anymore."
Before that, however, DePuy never told Dr. Wendt about the problems and instead told him that the ASR had a 98% success rate. Instead, studies have shown the DePuy ASR hip fails more than 40% of the time.
Problem Affects Other Manufacturers
The metal-on-metal hip problem is not limited only to Johnson & Johnson and DePuy. Lawsuits have been filed across the country alleging defects in metal hips produced by Stryker, Wright, and Biomet.
[More on Defective Hips]
Read More:
© Copyright 2012 Brett A. Emison
Follow @BrettEmison on Twitter.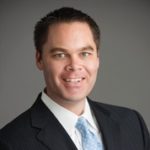 Brett Emison is currently a partner at Langdon & Emison, a firm dedicated to helping injured victims across the country from their primary office near Kansas City. Mainly focusing on catastrophic injury and death cases as well as complex mass tort and dangerous drug cases, Mr. Emison often deals with automotive defects, automobile crashes, railroad crossing accidents (train accidents), trucking accidents, dangerous and defective drugs, defective medical devices.