Sales of a popular diabetes-treatment medication declined in the first three months of 2013 in comparison to the same period in 2012. In an overlapping development, the U.S. Food and Drug Administration has been evaluating medical scientific findings "that suggest an increased risk" of pancreatic ailments in patients who use this drug and others in its class.
Merck on May 1 reported a 9 percent first-quarter decline in the worldwide sales of its "top pharmaceutical products, as well as total sales of animal health and consumer care products" to a still hefty $10.7 billion. Additionally discouraging was the 4 percent dip to $884 million in the sales of one of its top-selling drugs, the diabetes medication Januvia (sitagliptin); Merck reported U.S. Januvia sales alone fell 5 percent.
In the U.S., while Merck deals with a product sales slide driven by what it has dubbed "customer inventory levels," the pharmaceutical corporation must defend itself from Januvia lawsuits fueled by claims of unreasonable risks of pancreatic disorders that came to fruition.
The FDA announced Sept. 25, 2009, that it would revise "the prescribing information for Januvia (sitagliptin) and Janumet (sitagliptin/metformin) to include information on reported cases of acute pancreatitis in patients using these products." Dozens of adverse event reports submitted to the administration between October 2006 and February 2009 tipped regulators that something might have been amiss. Reported complications included "acute pancreatitis, including two cases of hemorrhagic or necrotizing pancreatitis in patients using sitagliptin."
The agency dusted off its regulatory microscope again for these drugs in March, announcing that it was "evaluating unpublished new findings by a group of academic researchers that suggest an increased risk of pancreatitis and pre-cancerous cellular changes called pancreatic duct metaplasia in patients with type 2 diabetes treated with a class of drugs called incretin mimetics," a group that includes sitagliptin.
We have the usual confluence of market, public policy and legal rights perspectives centered on one therapy.
Merck investors are counting on an improved performance of what Merck Chief Executive Officer Kenneth Frazier called "key growth products" such as Januvia, which is demonstrably a franchise player in the diabetes-treatment game.
Meanwhile, the FDA is counting on medical science to pin down once and for all the breadth and gravity of the risks of serious pancreatic disorders that many suffering Januvia patients claim they unnecessarily and unreasonably have borne.
Ultimately, the patient afflicted with apparent Januvia side effects can count on a justice system to adjudicate his or her right to compensation.
# # #
Any current or former Januvia patient diagnosed with a pancreatic disease may get a free consultation from one of the experienced pharmaceutical injury attorneys at Reich & Binstock by calling the law firm toll-free at 1-866-LAW-2400. One also may request a free case evaluation at www.reichandbinstock.com.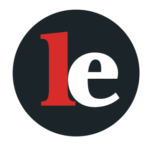 The Legal Examiner and our Affiliate Network strive to be the place you look to for news, context, and more, wherever your life intersects with the law.