I've written before about MoTLC – Missouri Trial Lawyers Care, a function of the Missouri Association of Trial Attorneys. A related group is MATA's Emergency Response Teams (ERTs) who have partnered with the American Red Cross to provide free legal services for victims of disasters like the Joplin tornado last May.
ERT members do not benefit financially at all from these services. ERT members provide pro bono legal services free of charge. If a long-term legal relationship is needed, the ERT members either continue the pro bono services or refer the case to a local bar association for more specialized services.
After four months, MATA trial lawyers are still protecting Joplin tornado victims from scam artists, con men, and financial institutions attempting wrongful foreclosures. In an update this week, the MATA office relayed the story:
In a particularly odd case this week, referred to MATA by the AG's office, ERT member Shelly Dryer managed to secure a temporary restraining order to stop the foreclosure sale of a home with just minutes to spare. The home declared deserted by a third-party sub-contractor in July, had not been deserted and the mortgage company originally confirmed to the attorney general's office that the home was not in foreclosure. The company that made the original declaration of desertion is being monitored by the AG's office and staff is working to refer the client to an attorney with expertise in foreclosure issues.

A source in the AG's office reported that many folks affected by the tornado are now finding themselves further victimized by unscrupulous individuals and businesses seeking to take advantage of them.

"There are a lot of folks doing wrong down there," reported the source. "There are limits to what we can do. It's going to take folks on the trial bar to help us."
MATA ERT lawyers deployed for 10 days following the May 22 F-5 tornado that killed 160 in Joplin. MATA lawyers were in Joplin again on August 17-18 and have continued to provide telephone, email and other support for Joplin residents continuously since the tornado.
MATA Emergency Response Team trial lawyers will be in Joplin again on September 14 & 15 and October 11 & 12.
It seems like personal injury lawyers are often the subject of ridicule and positive stories like this one don't get told. As a proud member of MATA's ERT, I am incredibly pleased to share these success stories.
Lawyers and non-lawyers can show your support for these relief efforts by "liking" the MoTLC Facebook page.
[More on MoTLC – Missouri Trial Lawyers Care]
(c) Copyright 2011 Brett A. Emison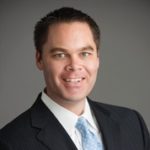 Brett Emison is currently a partner at Langdon & Emison, a firm dedicated to helping injured victims across the country from their primary office near Kansas City. Mainly focusing on catastrophic injury and death cases as well as complex mass tort and dangerous drug cases, Mr. Emison often deals with automotive defects, automobile crashes, railroad crossing accidents (train accidents), trucking accidents, dangerous and defective drugs, defective medical devices.