You might be surprised at what ingredients (and chemicals) are found in your food. The video below from the popular television program, The Doctors, discusses some of these potentially harmful ingredients.
One chemical ingredient in many popular foods is Acrylamide.
According to the FDA, acrylamide is a chemical that can form in some foods during high-temperature cooking processes, like frying, roasting, and baking. Acrylamide forms from sugars and amino acid that are naturally present in food. Acrylamide is produced industrially for use in products such as plastics, grouts, water treatment products and cosmetics. The chemical is also found in cigarette smoke.
In 2002, Swedish scientists discovered high levels of acrylamide in fried potato products.
Acrylamide has been shown to cause cancer in studies where animals were exposed to the chemical at very high doses. Acrylamide can cause nerve damage in people exposed at high levels while working.
The FDA has not yet determined the exact public health impact from acrylamide levels found in food products. However, the State of California filed a lawsuit against several food manufacturers to force them to lower acrylamide levels.
Heinz, Frito-Lay, Kettle Foods and Lance, Inc. were sued in 1995 by California's attorney general along with McDonald's, Wendy's, Burger King, KFC, and Procter & Gamble over acrylamide dangers in their products. In 2008, the chip makers settled the lawsuit by agreeing to pay civil penalties and reduce acrylamide levels in their food products by between 20% to 50% over three years. The restaurant chains agreed to post acrylamide warnings in their restaurants and pay civil penalties and costs.
In announcing the settlement, California's attorney general said:
"The companies agreed to reduce this carcinogenic chemical in fried potatoes – a victory for public health and safety in California. Other companies should follow this lead and take steps to reduce acrylamide in french fries and potato chips."
While these companies have started reducing the amount of this cancer-causing chemical in their food products, up to 80% of the chemical level remains.
Read More:
[More from the Did You Know… Series]
(c) Copyright 2011 Brett A. Emison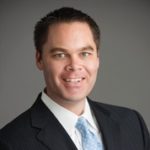 Brett Emison is currently a partner at Langdon & Emison, a firm dedicated to helping injured victims across the country from their primary office near Kansas City. Mainly focusing on catastrophic injury and death cases as well as complex mass tort and dangerous drug cases, Mr. Emison often deals with automotive defects, automobile crashes, railroad crossing accidents (train accidents), trucking accidents, dangerous and defective drugs, defective medical devices.