I wrote before how Rick Santorum is "a big tort reform guy." Now, Santorum is doubling down on his anti-justice "tort reform" ideology, even after his wife was awarded $175,000 in a medical malpractice lawsuit. What hypocricy.
From the Des Moines Register:
Former U.S. Sen. Rick Santorum said Thursday he sees no inconsistencies between his support for legal reforms and his wife being awarded $175,000 judgment in a past medical malpractice lawsuit.
Now, I'm certainly not begrudging his wife's recovery for damages caused by a chiropractor Mrs. Santorum described as a "bad actor." Certainly, that's what our civil justice system is for. That is what our Founders intended. That is why we have a 7th Amendment to the US Constitution.
But Santorum is embracing a "do as I say; not as I do" philosophy and doubling down on a policy that effectively takes away that right from many other victims.
Santorum's wife chose to sue the chiropractor because she believed him to be a "bad actor" and to expose him in order to prevent others from being similarly injured under his care. Again, this is why the Founders included the 7th Amendment. Why is Santorum continuing to attack the same constitutional principles that allowed his wife her day in court?
Why are many of the Republican presidential candidate – including Santorum, Rick Perry, and Herman Cain – so clearly ignoring the calls of true conservatives against tort reform? Has The Chamber and AMA donated so much money and exerted so much control that these politicians would sell out some of the most sacred fundamental conservative values: Smaller government, free markets, responsibility, accountability, and justice?
Other leading conservatives – Fred Thompson, Rand Paul, Clarence Thomas, Andrew Cochran – have come out against tort reform. Tea Party leaders Judson Phillips and Mark Meckler have come out against tort reform.
I've asked this before, but it is a critical question, so I'll ask it again:
What is your remedy if someone violates your constitutional rights to free speech, to religious freedom, to keep and bear arms, to contract, etc.? These are civil law (or civil justice) claims in which you take the bad actor to court in order to have your rights protected. What happens when access to courts is limited? What happens when access to court is so lopsided that the average person cannot gain access? What happens when powerful lobbyists control the courts like they control other branches of government?
The 7th Amendment is the ultimate lynch pin for all other constitutional rights, which is why it's not just democrats and trial lawyers standing up for this fundamental freedom, but also constitutional conservatives who oppose attacks on 7th Amendment rights through tort reform.
Tort "reforms" also have the perverse effect of bloating federal government and penalizing taxpayers through government funded bailouts of negligent actors. Imagine someone is paralyzed by a defective product, a negligent doctor or a drunk driver. Tort reform either excludes the plaintiff completely from the court system or limits the recovery to only a portion of the plaintiff's actual life care needs. The bad actor is relieved of personal (or corporate responsibility) and the burdens of the bad actions are borne by taxpayers in the form of Medicare, Medicaid and disability payments.
Freedom, Liberty and Civil Justice are issue our founders fought and died for. They are issues that should unite us as citizens rather than divide us as partisans. Join those on both sides of the political aisle in standing up for our Constitution and for preserving Civil Justice rights and accountability.
[More on your 7th Amendment Rights]
[More from the Did You Know… Series]
(c) Copyright 2011 Brett A. Emison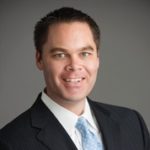 Brett Emison is currently a partner at Langdon & Emison, a firm dedicated to helping injured victims across the country from their primary office near Kansas City. Mainly focusing on catastrophic injury and death cases as well as complex mass tort and dangerous drug cases, Mr. Emison often deals with automotive defects, automobile crashes, railroad crossing accidents (train accidents), trucking accidents, dangerous and defective drugs, defective medical devices.