The U.S. Food and Drug Administration approved generic production of an antiepileptic that has been linked to skin disorders so severe that lawsuits have been filed in pursuit of compensation for its victims.
Mylan Inc. announced Dec. 28 that its pharmaceutical subsidiary had received the FDA's nod to generate the "generic version of Pfizer's Dilantin Chewable Tablets, which are indicated for the control of generalized tonic-clonic (grand mal) and complex partial (psychomotor, temporal lobe) seizures and prevention and treatment of seizures occurring during or following neurosurgery."
The FDA has been investigating in recent years the link between taking Dilantin (phenytoin sodium) and developing, as the drug's latest medication guide describes them, "serious and sometimes fatal dermatologic reactions, including toxic epidermal necrolysis and Stevens-Johnson syndrome [that] have been reported with phenytoin treatment." The latter disease, SJS, can lead to the former and more serious TEN.
"Several drugs are at 'high' risk of inducing TEN/SJS, including … phenytoin," according to the article titled "Toxic Epidermal Necrolysis and Stevens-Johnson Syndrome," which appeared in the Orphanet Journal of Rare Diseases on Dec. 16, 2010.
Co-authors Thomas Harr and Lars E. French wrote the following: "SJS and TEN are severe and life-threatening. The average reported mortality rate of SJS is 1-5 percent, and of TEN is 25-35 percent; it can be even higher in elderly patients and those with a large surface area of epidermal detachment. More than 50 percent of patients surviving TEN suffer from long-term sequelae of the disease."
These diseases affect the skin, mucous membranes and eyes. Victims of these Dilantin side effects suffer from excruciatingly extensive skin detachment and blistering. The National Institutes of Health published ghastly photographic evidence of the severity of these conditions.
Dilantin lawsuits have been filed in pursuit of compensation for the victims of these serious pharmaceutical injuries. The original manufacturer, Pfizer, a long time ago, should have known about these potentially fatal Dilantin risks and should have properly informed regulators, the medical profession and patients of those risks. Phenytoin was originally approved in the 1950s, and Dilantin's applications for U.S. use were approved in 2001.
As the January-March edition of The Journal of Pediatric Pharmacology and Therapeutics reads, phenytoin is one of the more commonly prescribed antiepileptic drugs despite its "suboptimal effectiveness and safety."
Victims of Dilantin side effects may be entitled to compensation. This applies also to the next-of-kin of a Dilantin victim who did not survive his or her injury. Anyone who, in a sense, has TEN reasons to get a lawyer ASAP, may want to find attorneys with unique experience and expertise in handling pharmaceutical injury litigation, such as the Dilantin attorneys at Reich & Binstock.
Reich and Binstock's Dilantin litigation team offers free consultations. One may contact the national law firm from anywhere in the U.S. and get a free-of-charge assessment of the viability of a Dilantin lawsuit. Submit an electronic request for free legal advice through Reich & Binstock's Web site, www.reichandbinstock.com, or call toll-free at 1-866-LAW-2400.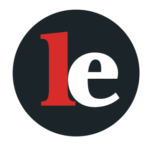 The Legal Examiner and our Affiliate Network strive to be the place you look to for news, context, and more, wherever your life intersects with the law.