According to recent lawsuits, many believe the answer is yes. More commonly known as erectile dysfunction drugs, PDE5 inhibitors—so named because they block a specific enzyme that can cause restricted blood flow in certain muscle tissue—have been associated with an increased risk of melanoma according to recent studies.
The FDA is currently reviewing the potential link between skin cancer and drugs such as Viagra, Cialis, and Levitra with the possibility of regulatory action. For now, the drugs are on the FDA's watch list, along with their pulmonary arterial hypertension counterparts Revatio, Adcirca and Staxyn (it seems that the benefit of increased blood flow in other areas has Pfizer, Eli Lilly and GlaxoSmithKline all rebranding their drugs for that market as well).
Knowledge of the possible connection goes back to 2014, when a JAMA Internal Medicine study first proposed the possible link. Further studies by JAMA as well as a 2016 report by PLOS Medicine journal have shown the potential for an increase in developing melanoma.
Those filing the lawsuits are convinced these drugs cause melanoma, and they have all made some variation of several claims: that the drug manufacturers knew of cancer risks and purposely concealed this information in their marketing efforts; that they failed to sufficiently investigate the link between PDE5 inhibitors and melanoma prior to FDA approval; and that they failed to warn users about the link even after studies posed the possible association. By late 2015, after over a dozen lawsuits made similar claims, specifically against Viagra, an MDL was petitioned and granted in the U.S. District Court for the Northern District of California. As recently as September of 2016, plaintiffs were suing the makers of Cialis for many of the same reasons and petitioned for their cases to be transferred to the Viagra MDL as well. It's assumed that Levitra cases will follow, believing that this progression of cases more or less mirrors the timing of each drug's FDA approval and its overall popularity.
So, time will tell whether these lawsuits are successful in proving a direct link between these drugs and skin cancer. It's important to note that there has been no association found between erectile dysfunction drugs and other forms of cancer. Researchers offer a possible reason for this, as PDE5 inhibitors affect the same cell-signaling pathways that are at work as melanoma metastasizes. It's likely that more research is forthcoming in order to fully understand the relationship between these drugs and the development of skin cancer.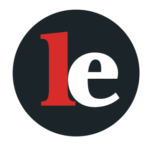 The Legal Examiner and our Affiliate Network strive to be the place you look to for news, context, and more, wherever your life intersects with the law.