In my business, I unfortunately see a lot of devastating injuries.  Almost all of our clients have some sort of life-changing injury that takes years of recovery time and – even then – complete recovery is far from guaranteed.  Many of our clients have lasting side-effects from which they will never recover.
One of the most devastating injuries we see is a traumatic brain injury (TBI).  Very often there are mental, physical, emotional and social side-effects including memory loss, dizziness, blurred vision, mood changes, slurred speech, nausea, difficulty balancing, personality changes and others. There are different levels of injury, and the level of recovery varies by individual.  These injuries may be difficult to detect, but can manifest in many different ways.
A fascinating new documentary airing on HBO called "The Crash Reel" which is being called the "definitive film on brain injury" tells a story like I have seen first-hand too many times.  The film tells the story of the then rising pro snowboarding star Kevin Pearse, who was on his way to competing in the Winter Olympics – until a brain injury ended his career and nearly his life.
The film shows Kevin's rise to elite status within pro snowboarding, the injury that nearly claimed his life, and the long (and still incomplete) road to recovery.  Kevin is an extraordinary individual and is doing amazing work to bring awareness to TBI.
Here's just a peak at the documentary:
My takeaway from the film was that we need to protect our brains at all costs.  Concussions from football and soccer or from extreme sports such as skateboarding, bmx and snowboarding are very often preventable by using appropriate head protection.  There have been great strides made in helmet technology and awareness of the cumulative effect of concussions.  I would encourage everyone to watch this film and to #LoveYourBrain.
Read More:
© 2013 Brett A. Emison
Follow @BrettEmison on Twitter.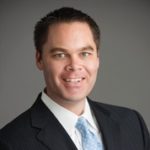 Brett Emison is currently a partner at Langdon & Emison, a firm dedicated to helping injured victims across the country from their primary office near Kansas City. Mainly focusing on catastrophic injury and death cases as well as complex mass tort and dangerous drug cases, Mr. Emison often deals with automotive defects, automobile crashes, railroad crossing accidents (train accidents), trucking accidents, dangerous and defective drugs, defective medical devices.