All resident doctors receive careful supervision and training while on the job, right? Well…maybe… They are in different hospital settings, different cultures, different life experiences, different emergency types, different conditions. Is a blue collar community hospital the same as one in a white collar community? Is an inner-city hospital experience the same as the experience in the suburbs? Some residents, not all, are victims of scheduling; long hours in busy hospitals and medical facilities may equate to less supervision, less sleep, and may, ultimately, lead to more mistakes and more risk to patients.
Conventional wisdom used to suggest that surgical patients should avoid scheduling surgery in July; you see, this is when new residency programs began. Two years ago, the Institute of Medicine recommended an end to 24-hour shifts. Finally, the Accreditation Council for Graduate Medical Education (ACGME) is following some of that advice. Awaiting final approval in a few months, the ACGME has recommended that first-year residents will be limited to 16-hour shifts, but after the first year, residents will be able to work 24-hour shifts. Additionally, a resident's workload would be based on experience and the complexity of the patient's condition. Admit it; you thought that this was already the case, didn't you? If approved, these new requirements will go into effect July 2011. Will this make any significant difference? Is a fatigued doctor a safe doctor? We know, for instance, that a fatigued person behind the wheel of a dangerous vehicle is a big risk; isn't a fatigued doctor a serious danger behind the scalpel?
Sleep studies have shown that staying awake more than 16 hours in one stretch decreases one's ability to concentrate, impairs memory, and hinders the ability to perform tasks. Some in the medical profession believe that "hand-offs" can cause more harm than good; they believe that restricting hours increases risk. Can anyone seriously argue with the premise that a rested doctor makes better decisions, performs more effectively, and puts a patient at significantly less risk? There is certainly a trade-off between a fatigued doctor who knows the patient well and a well-rested doctor who knows very little. Which is the lesser of the two evils? Communication between the doctor leaving and the doctor assuming care is essential, but, clearly, a patient should be in better hands with a well-rested doctor. With safety and communication measures in place, the hand-off process should not interrupt continuity of care. Lawsuit Financial, the pro-justice lawsuit funding company asks: Isn't patient safety more important than residents "booking" hours?
Most arguments against restrictions on residents' hours relate to cost savings; it is more cost effective for a resident to cover hours than to costs attending physicians and nurse practitioners. But, isn't a patient's health, safety, or life more important than financial considerations? Placing tighter limits on residents, all doctors for that matter, will protect the doctors as well as their patients. A medical error is often not only life-changing for a patient, but for a doctor as well. No doctor should trade a few hours of sleep for patient safety. That's Lawsuit Financial's view, what do you think?
Mark Bello has thirty-three years experience as a trial lawyer and twelve years as an underwriter and situational analyst in the lawsuit funding industry. He is the owner and founder of Lawsuit Financial Corporation which helps provide cash flow solutions and consulting when necessities of life funding is needed during litigation. Bello is a Justice Pac member of the American Association for Justice, Sustaining and Justice Pac member of the Michigan Association for Justice, Business Associate of the Florida, Tennessee, and Colorado Associations for Justice, a member of the American Bar Association, the State Bar of Michigan and the Injury Board.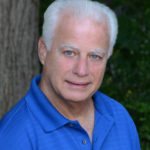 Experienced attorney, lawsuit funding expert, certified civil mediator, and award-winning author of the Zachary Blake Legal Thriller Series. The series features super-trial lawyer Zachary Blake handling "ripped from the headlines" legal and political issues of the day. The series currently consists of Betrayal of Faith, Betrayal of Justice, Betrayal in Blue, Betrayal in Black, and Betrayal High, with a sixth Zachary Blake novel due out later this year. To learn more about these topical social justice legal thrillers. please visit markmbello.com. Mark is a member of the State Bar of Michigan, a sustaining member of the Michigan Association for Justice, and a member of the American Association for Justice.