The U.S. pharmaceutical industry and its federal regulator, the U.S. Food and Drug Administration, have a lot on their plates. Brand-drug makers must pump out new medications, to stay fiscally afloat, as their drug patents fall like dominoes, which the generic competitors pick up and run for their lives with.
At the same time, there is a craft in the drug makers' repertoire of survival skills that is no less important than managing the books, developing the product per FDA rules, and defending themselves from pharmaceutical injury lawsuits.
This craft is the Side Effects Shuffle, the art of applied science that often does not fully vet a drug before it is marketed. The dance is about mitigating health risks in medications. The shuffle, for the most part, takes place after the damage is done and after the patients hire a personal injury attorney, at Reich and Binstock or elsewhere, to help them to recover their damages. It takes an interrelationship of pharmaceutical corporate interests to address some of these serious risks.
Here is one archetypal "Skip to My Lou," which follows a summary of a particular drug's recent regulatory history.
Bayer makes the combination oral contraceptive, or COC, Yaz, which in addition to pregnancy prevention is FDA-approved also to treat premenstrual dysphoric disorder, which is not the same as premenstrual syndrome, and to combat moderate acne for patients who are at least 14 years old.
OKd by the FDA in 2001, Yaz's warnings and precautions were updated in April 2012 with the following language: "Based on presently available information on DRSP-containing COCs with 0.03 mg ethinyl estradiol (that is, Yasmin), DRSP-containing COCs may be associated with a higher risk of venous thromboembolism (VTE) than COCs containing the progestin levonorgestrel or some other progestins."
Venous thromboembolism events include deep vein thrombosis, or DVT, and pulmonary embolism, appropriately abbreviated PE. As the FDA writes, "A deep vein thrombosis is a rare but serious condition where a blood clot forms inside a vein. These blood clots usually form in the lower leg or thigh, but can break loose and travel to other areas of the body such as the lungs. If the clot travels to the lung, it is called a pulmonary embolism, a potentially fatal condition where an artery in the lung becomes blocked."
One point plaintiffs may be inclined to make in Yaz lawsuits is the unreasonableness of the risk. "Patients with a PE have a 30 percent to 60 percent chance of dying from it," according to Johns Hopkins Hospital.
So suppose we have a patient with VTE associated with the use of Yaz. What can the pharmaceutical industry do?
There are anticoagulants on the market that can help physicians to treat VTE. The problem is that some of these anti-clotting agents pose increased risks of gastrointestinal and other forms of bleeding. So the treatment of a Yaz side effect has a side effect, to no surprise.
For instance, Boehringer Ingelheim issued a statement Feb. 20 that touted a published trial showing that its blood thinner Pradaxa (dabigatran), which the FDA approved in 2010, "reduces the risk of recurrent venous thromboembolism." But the capsules, according to the statement, were "not approved by the U.S. Food and Drug Administration for the prevention of recurrent VTE or the treatment of acute VTE." Not yet.
Even if they were, as plaintiffs have claimed in Pradaxa lawsuits, the serious bleeding risk is well-documented. The drug's warning — which reads, "Pradaxa increases the risk of bleeding and can cause significant and, sometimes, fatal bleeding" — is buttressed by adverse event reports submitted by the manufacturer and others to the FDA. Tracking the figures for 2011 alone, the nonprofit Institute for Safe Medication Practices cited 542 patient deaths, 644 strokes, and 2,367 reports of hemorrhage.
So we have a patient with Yaz-connected VTE who needs an anticoagulant. But now she also needs something ASAP to mitigate the bleeding risks of the anticoagulant that can help her with her VTE. What can the pharmaceutical industry do?
Coming to the rescue of some of these blood thinners is Portola Pharmaceuticals, which announced Feb. 5 a pact with Janssen Pharmaceuticals for a "Phase 2 study evaluating the safety and effectiveness of PRT4445, Portola's universal antidote for Factor Xa inhibitors, in healthy volunteers who have been administered the U.S. Food and Drug Administration-approved oral Factor Xa inhibitor Xarelto (rivaroxaban)." What does that have to do with the maker of Yaz? Well, Bayer HealthCare, the Yaz maker, is also a partner in the "clinical collaboration agreement." So the maker of Yaz, which has an elevated VTE risk, is working on a solution to the increased bleeding risk posed by the anticoagulant that is supposed to help with VTE; it is important work.
Now, Xarelto is indeed indicated for VTE; this is somewhat of a leg-up on Pradaxa that happened recently. On Nov. 2, 2012, the FDA "expanded the approved use of Xarelto (rivaroxaban) to include treating deep vein thrombosis (DVT) or pulmonary embolism (PE), and to reduce the risk of recurrent DVT and PE following initial treatment." The FDA originally approved Xarelto in 2011.
For the record, a part of its medication guide reads, "Xarelto can cause bleeding which can be serious, and rarely may lead to death. This is because Xarelto is a blood thinner medicine that reduces blood clotting."
Janssen, a Johnson & Johnson Company, makes Xarelto. But Xarelto is "licensed from" Bayer, which also makes Yaz. And Yaz, true to its combination oral contraceptive nature, carries the VTE risk. But our hypothetical VTE patient needs Xarelto, as soon as possible, to have an antidote for the potential bleeding. (So does Pradaxa; let's not forget about Pradaxa.)
In the meantime, Portola, Bayer and Janssen are working on an anticoagulant reversal agent.
See, it takes a village to raise a drug — to go up against, and thus to minimize, the round robin of risks — "heel 'n' toe, round and round we go."
One more thing about VTE: Bayer took a hit for downplaying the risk in its recent television advertising.
In a 2008 warning letter, the FDA, for three key reasons, characterized Bayer's Yaz television spots as "misleading because they broaden the drug's indication (to include PMS), overstate the efficacy of Yaz, and minimize serious risks associated with the use of the drug. Thus, the TV Ads misbrand the drug in violation of" federal statutes and regulations.
The FDA's letter specified the serious risks in the passage that reads, "including, but not limited to, venous and arterial thrombotic and thromboembolic events (such as myocardial infarction, thromboembolism, stroke), hepatic neoplasia, gallbladder disease, and hypertension."
Does the "thromboembolic" risk seem familiar? There is a Side Effects Shuffle orchestrated to combat it.
Our patient can have VTE related to Yaz. Possibly need an anticoagulant consistent with VTE. Need science to come up with a reversal agent to make the anticoagulant safer because of its increased bleeding risk. And the maker of Yaz, as the FDA called it, side stepped serious thromboembolic Yaz side effects in its national television advertising. So our patient could have been misled through the media about the VTE risk that might very well, depending on the pharmacological compass, tack on an increased bleeding risk.
What can the pharmaceutical industry do? Medical science has its place and its work cut out; there is no doubt about that.
What can our patient do in the meantime? Protect her rights.
Thank goodness the nation has a justice system that adjudicates claims for compensation for the patients who were exposed to unreasonable and uninformed increased health risks and, as a result, needlessly suffered serious consequences.
The pharmaceutical injury attorneys at Reich & Binstock represent patients nationwide who have been damaged by prescribed medications, the side effects of which, in too many cases, the manufacturers should have known and should have tried their best to protect patients from. Anyone victimized by Yaz, Pradaxa or any other medication or defective medical device, such as a metal-on-metal hip implant, may contact Reich & Binstock toll-free at 1-866-LAW-2400 for a free attorney consultation and a determination of whether one is entitled to compensation.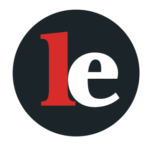 The Legal Examiner and our Affiliate Network strive to be the place you look to for news, context, and more, wherever your life intersects with the law.