Although some medical science has shown an association between newborn pulmonary complications and the expectant mother's use of certain antidepressants, not much information on the prevalence, origin and prevention of the disease has been generated. Hence, as a 2013 Brazilian medical journal article suggested, a neonatal illness that gave rise to many Zoloft class action lawsuits and similar litigation, has not been easy to treat.
Such are the observations contained in a Canadian-funded scientific literature review centered on persistent pulmonary hypertension of the newborn, or PPHN. The article has been scheduled to be published in 2013 in the Jornal de Pediatria, a bimonthly publication of the Brazilian Society of Pediatrics.
To understand what many plaintiffs in Zoloft class action lawsuits and their families have been through because of PPHN is to better understand their entitlement to compensation.
PPHN is one of the conditions associated with the mother's prenatal use of Zoloft or of another selective serotonin reuptake inhibitor antidepressant, such as Paxil, Celexa, Lexapro, Prozac, Luvox and Viibryd.
The U.S. Food and Drug Administration in 2006 announced that there would be SSRI labeling changes to reflect the potential PPHN risk, a move that was based on a study published that year in The New England Journal of Medicine that showed a six-fold increased risk. As the FDA explained the study's findings, "PPHN was six times more common in babies whose mothers took an SSRI antidepressant after the 20th week of the pregnancy compared to babies whose mothers did not take an antidepressant."
PPHN is "a serious and life-threatening lung condition that occurs soon after birth of the newborn," the FDA wrote, adding, "Babies with PPHN have high pressure in their lung blood vessels and are not able to get enough oxygen into their bloodstream."
The Jornal de Pediatria piece is not intended to put people in the mothers' shoes, particularly as a doctor tells her the nature of PPHN and she figures out the potential origin of it. Nevertheless, imagine, as a parent of a newborn, learning the following about a Zoloft side effect, the increased risk of which an adequate pharmaceutical warning, based on what the manufacturer should have known about the pregnancy risks, could have minimized.
First of all, PPHN can kill. "A recent study in 12 major North American centers documented the prevalence of this syndrome as 1.9/1,000 in the population of neonates born at term, with a mortality of 11 percent," according to authors of the 2013 Brazilian journal article.
Second, the disease is not easy to treat. The Canadian-funded researchers wrote, "Persistent pulmonary hypertension of the newborn (PPHN) is a syndrome that, although recognized for over 30 years, continues to challenge physicians, and little is known about its etiology, pathogenesis, and prevention. With the exception of inhaled nitric oxide (NO), treatment is limited and the use of new drugs is based solely on experimental evidence…" How reassuring is that to the parents?
Third, also a key scientific factor in the pursuit of compensation through Zoloft class action lawsuits and similar litigation, "The prevalence in newborns exposed during fetal life to selective serotonin-reuptake inhibitors is increased by four times." Remember, the 2006 New England Journal of Medicine research showed a six-fold increased risk.
# # #
The pharmaceutical injury attorneys at Reich & Binstock are representing families in Zoloft lawsuits and are investigating the entitlement to compensation of other apparent victims of the mother's prenatal use of a selective serotonin reuptake inhibitor. Anyone may request a free case evaluation toll-free at 1-866-LAW-2400 or online at www.reichandbinstock.com.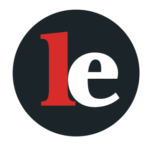 The Legal Examiner and our Affiliate Network strive to be the place you look to for news, context, and more, wherever your life intersects with the law.