A Brooklyn, NY-based beverage company's carrot and beet juice products may be contaminated with a dangerous bacterium which can cause botulism, a potentially fatal foodborne illness.
The U.S. Food and Drug Administration has issued a warning to consumers to not consume these products, even if they do not look or smell spoiled.
If you have consumed carrot or beet juice products from Juices Incorporated and is experiencing weakness; diziness; double-vision; and trouble speaking or swallowing, you should seek immediate medical attention.
The FDA has published the following list of Juices Incorporated products that have a hightened risk for contamination by Clostridium botulinum, which is the bacterium that can cause botulism:
Carrot Juice Drink
Carrot & Beet Juice Drink
Carrot & Ginger Drink
Double Trouble Carrot Punch
Ginger Beet Juice
Beet Juice Drink
Juices Incorporated has long been under scrutiny of the FDA for insanitary conditions at the facility where it produces fresh juices. On October 7, 2010, the U.S. Department of Justice filed a complaint for permanent injunction against the owners of Juices Incorporated after FDA inspections revealed continuing violations of the Federal Food, Drug and Cosmetic Act, including insanitary conditions at the Juices Incorporated facility. Under a January 3, 2011 Consent Decree of Permanent Injunction (Consent Decree), the owners of Juices Incorporated are required to stop manufacturing and distributing any articles of food, including all juice products and other beverages, until they correct the food safety deficiencies and insanitary conditions at their facility.
If you have, or someone you know has, developed botulism poisoning after drinking Juices International products, call Sheller, P.C. at 1-800-883-2299, or visit us online at http://sheller.com/contact-us/contact-us.php to discuss your legal rights.
For more information about the FDA warning, and risks posed by Juices International products, click here.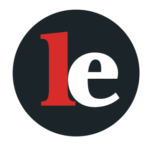 The Legal Examiner and our Affiliate Network strive to be the place you look to for news, context, and more, wherever your life intersects with the law.