Aspiring to expedite patient access to new and safe medical devices, the U.S. Food and Drug Administration announced Dec. 3 that the agency had become a part of a nonprofit consortium comprised of representatives from the medical device industry, nonprofit associations and government.
Ideally, the new Medical Device Innovation Consortium will improve the government's methodologies for assessing the safety, quality, effectiveness and performance of new medical devices such that the panel will "not only aim to improve how products are developed and evaluated, but also could reduce the cost and time it takes for a promising device to come to market," according to an FDA statement.
The FDA cited an example of an innovation that the consortium, which is a nonprofit, might inspire: "[A] computer model might be developed to test an implant on a virtual patient before a manufacturer spends the time and budget to study that product in a clinical trial."
Member organizations, according to the agency, will pool their resources and will "fund projects to help simplify the process of medical device design and pathway to market." The FDA's staff may collaborate with consortium representatives on research and other types of projects that the consortium supports.
It would appear that medical device safety is no less important than a parting of the figurative Regulatory Sea so that a project might reach patients sooner than it otherwise would. Nevertheless, the FDA's collaboration could ensure that the industry does not, in effect, regulate itself and bring to market with great efficiency a medical device of paradoxically dubious efficacy.
The experienced personal injury attorneys at Reich & Binstock represent clients whose health was compromised by medical devices that were defective in design, manufacture or warnings and instructions.
Reich & Binstock's clients in metal-on-metal hip implant lawsuits suffered agonizing failures of the ASR™ XL Acetabular Hip that Johnson & Johnson's DePuy Orthopaedics made and would later voluntarily recall in 2010. Some of the patients needed corrective surgery to address serious problems, including, as the FDA explained, "metal particles causing a reaction around the joint, leading to deterioration of the tissue around the joint, loosening of the implant and failure of the device. … In addition, some metal ions from the implant may enter into the bloodstream. There have been a few recent case reports of patients with metal-on-metal hip implants developing [metallosis,] a reaction to these ions[,] and experiencing medical problems that might have been related to their implants, including effects on the nervous system, heart and thyroid gland."
Before that, Zimmer Inc. announced in July 2008 that it would "suspend marketing and distribution of the Durom Cup in the U.S., while we update product labeling to provide more detailed surgical technique instructions and implement a surgical training program for U.S. surgeons," issues that appeared to account for failures of that metal-on-metal hip implant.
About the time Reich & Binstock's medical device failure attorneys thought they had seen it all, along came Naturalyte and GranuFlo patients, the firm's clients in GranuFlo lawsuits who were administered both chemicals during dialysis in the treatment of acute and chronic renal failure.
The medical office for the drug maker, Fresenius Medical Care North America, wrote a memorandum dated Nov. 4, 2011, explaining to medical directors and to attending physicians that doctors must make individualized adjustments to the treatment regimen of Naturalyte and GranuFlo patients to avoid an escalated risk of "[cardiopulmonary arrest] and sudden cardiac death in the dialysis facility."
In view of the dangers, the Food and Drug Administration announced March 29 a recall of the dialysis treatment "medical device" Naturalyte and GranuFlo Acid Concentrate, which Fresenius had distributed since January 2008.
Created by the biomedical science trade association LifeScience Alley, the consortium may yield the expedient and economical delivery of medical devices to patients who need them, a positive development as safety and effectiveness are not idled so that the bottom line alone might prevail.
In the meantime, the FDA has been presented with an opportunity to advance medical device science and to give the medical device industry the pre-marketing red light that it occasionally requires.
When the system fails, victims of defective medical devices deserve compensation. They have an opportunity to be represented by experienced and effective personal injury attorneys at Reich & Binstock, who can try cases in any state and help victims to recover their damages. For a free consultation with a member of the medical device litigation team at Reich & Binstock, one may contact the national law firm toll-free at 1-866-LAW-2400.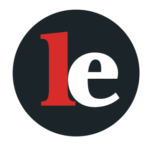 The Legal Examiner and our Affiliate Network strive to be the place you look to for news, context, and more, wherever your life intersects with the law.